Starbucks Opens its Doors Inside of Zuhl Library
Hang on for a minute...we're trying to find some more stories you might like.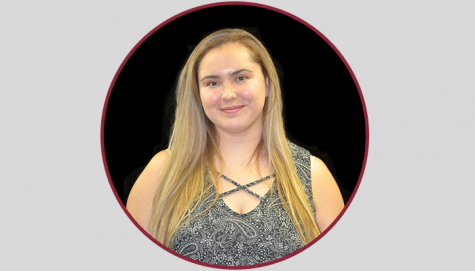 More stories from Gianni Nicole Villegas
New Mexico State students have relied on caffeine as a kick start throughout the course of their day. Luckily, students can now grab a quick pick me up at the new Starbucks located inside Zuhl library.
The interest was brought to the college by the staff at Zuhl library and nearby students to provide more coffee and snack options.
Starbucks partnered with Sodexo, a quality of life service that works with food chains, to make its new home at NMSU. John Rivers, the marketing coordinator of Sodexo believes Zuhl library is a key location at New Mexico State University to house a Starbucks.
"Starbucks provides exceptional customer service and will benefit the students at NMSU that seek their services while performing academic purposes with the use of technology and computers involved. There is an abundant amount of study space for the students to enjoy their coffee in a convince location," said Rivers.
Jacob Holguin, a second year student at New Mexico State, is loyal customer at the Starbucks located in Zuhl library buying the white chocolate mocha about twice a week.
"I enjoy the new Starbucks because I would normally walk to the Starbucks across University to get my coffee, so now that it is here on campus it's faster and easier for me to get," said Holguin.
Before Starbucks opened on campus, the closets Starbucks is located across University Ave by the NMSU Center of the Arts building.
"I think it is better to have a Starbucks on campus because college students like me, can get their coffee faster. It is less time consuming and very accessible especially if we have classes right after the other," said Holguin.
Zaveli Martinez, a barista at the Starbucks in Zuhl library, definitely agrees that the location of Starbucks was put in a very busy location. "There is a heavy traffic flow of students and faculty that walk through Zuhl every day," said Martinez. Over hundreds of students come in and out of Zuhl library so it was a no brainer to put the Starbucks in its current location.
Its menu, is a small range of basic coffees, iced coffees, teas, and bottles drinks along with edibles.
The differences between the Starbucks in Zuhl library opposed to the four other surrounding Starbucks is that it's a smaller location with minimal supplies. They do not provide frapes or sell promoted or seasonal drinks. Starbucks will not be accepting Starbuck gift cards with any purchase however, students can use Dinning Dollars.
Starbucks hours of operation are Monday-Thursday from 8:30am-10pm and Fridays from 8:30-6pm. Hours will change during peak season of midterms and finals week.

Hang on for a minute...we're trying to find some more stories you might like.