Black Friday takes over Thanksgiving traditions, students say
Hang on for a minute...we're trying to find some more stories you might like.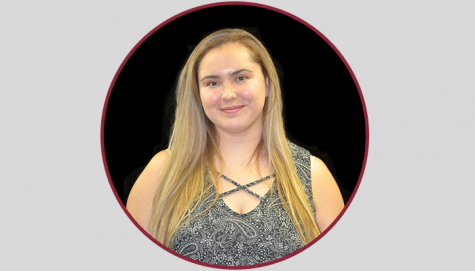 More stories from Gianni Nicole Villegas
Black Friday in Las Cruces could be taking on a different look this year for local area businesses, while also overshadowing the holiday meant for giving thanks.
Outfitters and shopping malls are extending holiday hours early and overnight to prepare for the madness. People are also hired as seasonal employees to work some of the biggest shopping days of the year.
Some travel across the country to spend this one day out of the year with family or friends eating the comfort foods they crave throughout the entire year, reminiscing about the memories they hold dear. So is Black Friday taking over the holiday meant to be spent giving thanks?
Osmara Gil, a fourth-year student majoring in business management says Black Friday has taken away from the meaning of Thanksgiving.
"Black Friday is a good thing for our economy especially, but I think it takes away from family traditions," she said. "Family members either work retail or take part in the shopping experience."
Gil has worked in retail since her senior year of high school. She's worked at the Outlet Shops of El Paso at Oakley and Guess. She is not the only one who says Thanksgiving has been overshadowed by the shopping craze.
Jacob Terrones, a fourth-year criminal justice major has similar opinions about the holiday shopping traditions. He works on his family farm year round. He says family time is very important so they try to combine the two.
"Since we all love shopping we try to shop if needed altogether," he said. "It is a token we take for granted so we try to mix the two together by shopping for our loved ones for Christmas."
Black Friday is ranked number three out of the top 10 biggest shopping days of the year, according to most Business Insider poles, and December 23 and Super Saturday are ranked one and two leading up to Christmas day.

Hang on for a minute...we're trying to find some more stories you might like.
About the Writer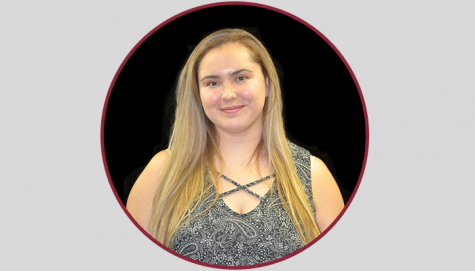 Gianni Nicole Villegas, Staff Writer
Gianni Nicole Villegas is entering her 4th year at New Mexico State University and majoring in Secondary Education with an emphasis in history. She is born and raised in La Mesa, New Mexico and attended Gadsden High School. At Gadsden, she played a variety of sports such as basketball mainly, soccer, volleyball and ran cross country and track. This is Nicole's first semester at the Round Up and is excited to be a part of a historic organization that allows the student body to have a voice for the growing community of New Mexico State. Although Nicole is not a Journalism major, she enjoys reading and writing about sports journalism along with local news. Hope you all read and enjoy Nicole's articles. Go Aggies!