Seniors look back at their time at NMSU
Hang on for a minute...we're trying to find some more stories you might like.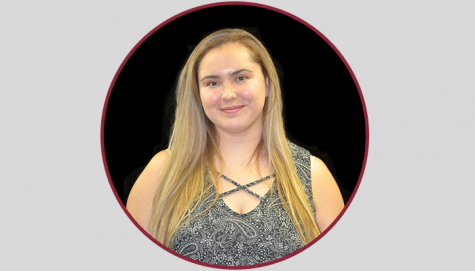 More stories from Gianni Nicole Villegas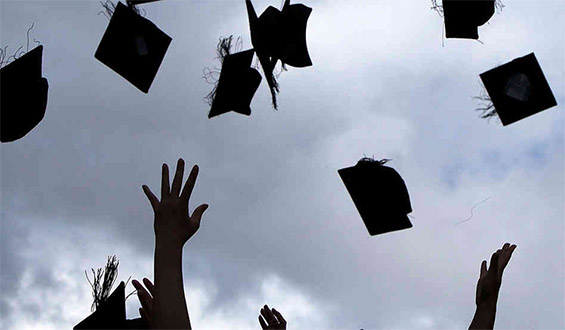 Fall 2017 commencement is finally here, and hundreds of students will be walking across that stage at Pan American Center and receiving their degree. These graduates may be the first to graduate in their families or come from a line of graduates.
David Villalobos is graduating with his Bachelor's degree in Individualized Studies with a minor in History.
Villalobos explained, "My college experience was pretty crazy to say the least; switching majors multiple times, not really knowing what I was going to do was a little stressful, but I had a great time going through the process and I was able to get mentored and inspired by multiple peers here at NMSU. Now being able to graduate is really relieving, and I am extremely grateful."
His experience at NMSU has truly changed his outlook on his future and strives to only keep getting better.
"College allowed me to grow and mature as a young adult. Being able to be independent with my classes, and having to develop personal time management skills was a key to my success in college. If I had to put a grade on my college experience as an Aggie, I would say it would be a B+ due to the fact I wasn't able to experience what most people would say the full "college life" experience. I worked multiple jobs, lived off campus, and wasn't able to fulfill some of the experiences I may have been seeking here at the university."
Overall, Villalobos is satisfied with his experience at NMSU, and believes his journey here at NMSU isn't complete. He will be seeking a Master's degree in the near future, and hopes it will be here at NMSU.
Trevor Noel is a senior, graduating with his Bachelors of Science degree in Mechanical Engineering.
"The experience I had at New Mexico State University is priceless. These past four years have flown by, but along the way I have been able to meet a lot of good people and make a substantial amount of connections" Noel said.
"NMSU has given me the experience and knowledge that I need to be successful in my professional career. Everything that I learned here at NMSU will stay with me and I will carry it for the rest of my life" said Noel. "If I had to give a grade for my experience here at New Mexico State I would definitely give the university an A+. I'm proud to be graduating as an NMSU Aggie."
Julia Romero is graduating with her degree in Government and a minor in Public Law. She studied abroad and has worked at the Pan American Center for about 5 years, and feels like NMSU is her second home since she is always on campus. However, Romero is happy that she is finally graduating from NMSU.
"My college experience has been an up and down ride. All of my professors and instructors have been absolutely amazing" said Romero "Unfortunately, the administration has been the worst part of the whole experience."
"I think every administrator I have ever dealt with is even happier than I am that I am finally finished with my degree. I would grade the school a B- just because I have had a lot of great moments but also a lot of negative ones that made me extend me college date" Romero concluded.
The Doctoral Hooding Ceremony will be Friday December 8th at 6:00 pm. The Commencement Ceremony will take place Saturday December 9th, at 10:00 am in order of undergraduate and graduate degrees within the colleges at the Pan American Center.

Hang on for a minute...we're trying to find some more stories you might like.
About the Writer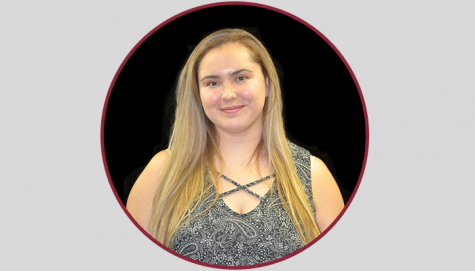 Gianni Nicole Villegas, Staff Writer
Gianni Nicole Villegas is entering her 4th year at New Mexico State University and majoring in Secondary Education with an emphasis in history. She is born and raised in La Mesa, New Mexico and attended Gadsden High School. At Gadsden, she played a variety of sports such as basketball mainly, soccer, volleyball and ran cross country and track. This is Nicole's first semester at the Round Up and is excited to be a part of a historic organization that allows the student body to have a voice for the growing community of New Mexico State. Although Nicole is not a Journalism major, she enjoys reading and writing about sports journalism along with local news. Hope you all read and enjoy Nicole's articles. Go Aggies!