NMSU students find newly-instilled pride in football team
Hang on for a minute...we're trying to find some more stories you might like.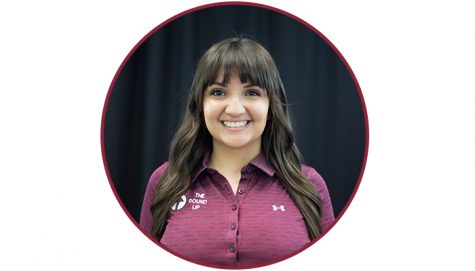 More stories from Aimee Ryan
The New Mexico State Football team made history on December 2 by defeating the University of South Alabama Jaguars, making them eligible to play in a college bowl for the first time since 1960. Not only did this victory unleash lots of pride in New Mexico State students – it also granted them the opportunity to watch their Aggies take on the Utah State Aggies in the 2017 Arizona Bowl on December 29 in Tucson, Ariz.
Immediately following the clock running out on that Saturday night, students rushed onto the field in Aggie Memorial Stadium, a moment many students never imagined experiencing.
Jazmine Stack, a junior majoring in geography, was a spirited spectator the night the Aggies made history. She explained that her voice had been missing for several days after the win.
"I never thought in my college career I would be able to rush the field – but when the Aggies won, it [rushing] was an awesome and united moment," Stack explained when describing the victorious atmosphere.
Freshman Natalie Michels described witnessing the sight of students rushing the field as a bucket list moment in terms of her college experience.
Michels has several friends on the football team and said that when she got to the field, her friends were ecstatic to have won. "They picked me up, hugged me, and spun me around," Michels said.
Students have been able to reflect on the improvements the team made all season long which finally payed off by the Aggies defeating South Alabama and becaming bowl eligible.
After attending the game versus South Alabama, junior Cam Stihel is thrilled for the team to head to the bowl after finishing a good season he claims. Like Michels, Stihel also is friends with several football players and says that "they stepped up their training this season,"
Estrella Gomez said she was proud to see this football team end the nearly six-decade bowl drought.
"I think it means the most as a senior to see history being made. It is exciting to see where they are now as compared to my freshmen year," Gomez explained on the win.
Eager from the win in early December, students like Jazmine Stack are now on the hunt for Arizona Bowl tickets so they can head west towards the bowl at the end of the month.
Stack said, "It is coming down to what I can cut in my budget to get my tickets. Do I want to be in nose bleeds? Do I want to be right there in the front?" She is also getting with friends to possibly configure carpool rides to cut costs even further – regardless, Stack wants to guarantee her seat.
Estrella Gomez, a member of the Pride of the New Mexico, is also eager to watch the Aggies take on the Utah State Aggies at the end of December.
"I hope it [Arizona Bowl] is a really good game. Utah State is the same team we played at the Sun Bowl 57 years ago." Gomez said.
Stack concludes, "Us as Aggies will be always be friends and support our football team."

Hang on for a minute...we're trying to find some more stories you might like.
About the Writer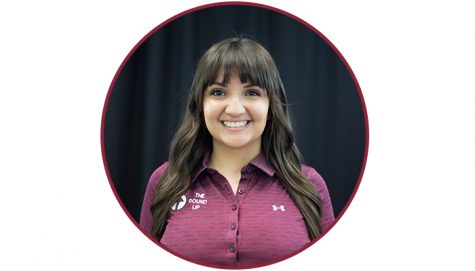 Aimee Ryan, Staff Writer
Aimee Ryan is returning for her second year as a staff writer and is a sophomore majoring in counseling and community psychology. NMSU has always been...