Salas, Aggies kick off WAC play with a win
Hang on for a minute...we're trying to find some more stories you might like.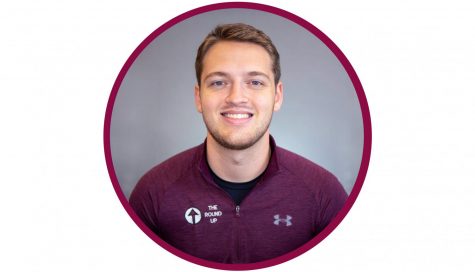 More stories from James Martin
It was far from pretty, but the New Mexico State women's basketball team continued their success against WAC teams Saturday afternoon behind a stellar performance from Brooke Salas, downing Chicago State 74-59 in this season's conference play opener.
Salas scored 33 points and added 13 rebounds for the game, but it wasn't until the third quarter when the senior guard really took over the game, notching 25 of her 33 points in the second half and giving NMSU life when the Aggies fell behind for much of the second and third quarter.
"I think it was just a part of the flow of the game," Salas said when asked about her her offensive takeover. "I hadn't hit a three in a while and I finally hit on in the third — that's what really got me going."
Saturday was a historical one for Salas, too, as she became the 23rd player in New Mexico State women's basketball history to score 1000 career points. It was only fitting that Salas went off for an offensive explosion in the game where she reached this "humbling" mark.
Salas's contributions were necessary for NMSU (7-8, 1-0), who really struggled to shoot the ball, going 29 of 70 from the field for the game. The Aggies fell behind by as much as 10 in the third quarter, but Head Coach Brooke Atkinson says that these kinds of wins are key in the team's development.
"In the past, when we haven't hit shots, we'll kind of just let that deflate us. The team played with a lot of perseverance and battled back and that's what I'm really proud of," Atkinson said of her team's strong second half showing, where they outscored the Cougars 47-27. "Regardless of the opponent, we won that on the defensive end. That's the kind of approach you have to come with every time."
NMSU's defense was stingy, forcing 26 CSU (0-16, 0-1) turnovers and picking up 12 steals and five blocks, but the Aggies impressed in the painted area on the offensive end as well. The total rebounding numbers were pretty even for both teams, but New Mexico State dominated on the offensive glass, with 18 of their 38 boards coming off of their own missed shots. That kind of rebounding leads to good looks near the basket, so it makes sense why NMSU more than doubled Chicago State's points in the paint (34 to only 16).
The Aggies have, by their standard, struggled so far in the season, but NMSU has been outstanding in conference play over the last few years, going 46-2 in the last three seasons against fellow WAC teams. Hopefully for Atkinson and New Mexico State, this win is the start of another potential WAC championship run.
NMSU will look to build on this victory when they take on Grand Canyon University on Jan. 11 in the Pan American Center.

Hang on for a minute...we're trying to find some more stories you might like.
About the Writer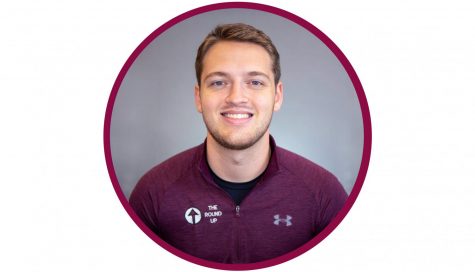 James Martin, Sports Editor
A Las Cruces native, James Martin enters his third year at The Round Up and first as assistant editor. The junior loves Minecraft and good vibes...