New Mexico State holds off GCU in a late-game thriller
Hang on for a minute...we're trying to find some more stories you might like.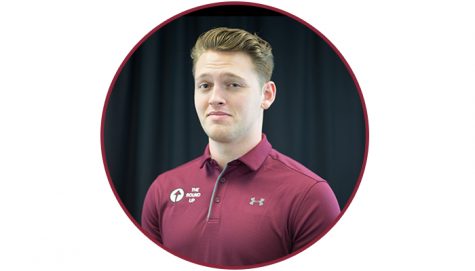 More stories from James Martin
The New Mexico State women's basketball team is starting to hit their stride after they held off a solid Grand Canyon University team 64-60 for their third straight win of the season.
It was a balanced effort for the Aggies, with five players scoring 9 or more point — a stark difference from their last game where Brooke Salas (who did lead NMSU with 16 points tonight) had to shoulder the offensive load with 33 points. Salas was still a key factor for New Mexico State's victory, especially down the stretch when she hit a floater that proved to be the dagger in the final minute of the game, giving NMSU a 61-58 lead that they would not look back from after going back and forth for much of the game.
"The good thing for us is that we have a senior leader like Zaire [Williams] and Z was like 'we've got to get the ball to Brooke' so we ran a play we've been running and set it up for Brooke and she just made a play," Head Coach Brooke Atkinson said when asked about that crucial play design that would essentially seal the game for NMSU. "That's just what she does. Anytime the ball is in her hands, I'm not worried about it."
The entire team effort was impressive and played a large part in why this game was much more efficient offensively for the Aggies, who shot the ball 47 percent after going 27 of 70 in their win against Chicago State. Gia Pack was a standout with another double-double (11 points and 12 boards) but the two centers in the rotation stepped up in a big way for NMSU, with Jasmine Cooper and Jeneva Toilolo combining for 20 points on just 11 shots from the field.
Prior to their current win streak, the Aggies hadn't put together back-to-back wins all season, but after three straight victories, NMSU hopes to build on their recent success and continue their WAC dominance. We're only two games in to conference play, but this confidence could be important to a team that is searching for their fourth straight WAC title and NCAA tournament bid.
"Any time you can be consistent… that's just the name of the game — consistency and toughness. Our goal is to win the day, each practice and game" Atkinson said. "If we do that, we'll continue to improve and those streaks will grow. A close game like this shows that maturity and growth that we need."
NMSU is set to go on the road for a two week home-game hiatus but before that, the Aggies get to host CSU-Bakersfield this Saturday in another critical conference matchup.

Hang on for a minute...we're trying to find some more stories you might like.
About the Writer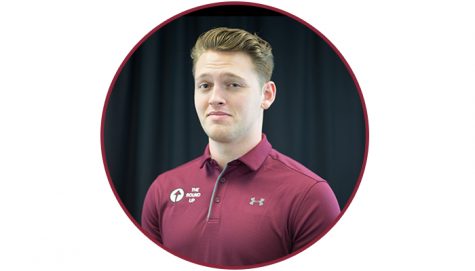 James Martin, Sports Editor
A Las Cruces native, James Martin enters his third year at The Round Up and first as assistant editor. The junior loves Minecraft and good vibes...