NMSU comes back against CSU Bakersfield, wins fourth straight
Hang on for a minute...we're trying to find some more stories you might like.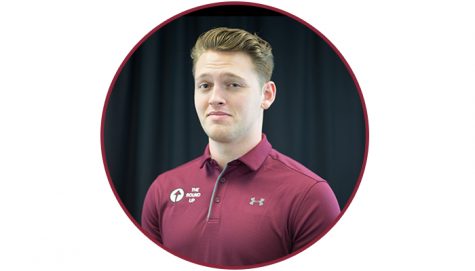 More stories from James Martin
The New Mexico State women's basketball team is really starting to find their groove now.
Despite a poor first half and a sloppy overall game filled with turnovers (21), the Aggies found a way to pull out their fourth straight victory of the season against Cal State Bakersfield 56-48, keeping their perfect conference record alive.
NMSU only led for 10 minutes in the game and didn't take their first led until late in the third quarter, but an incredible second half defensive performance that allowed only 16 points in the final 20 minutes of the game helped NMSU (9-8, 3-0 WAC) comeback against a CSUB team that just had their way in the first half.
"We just have to continue to trust the process. Whether it goes good or bad, we have to stay the course," Head Coach Brooke Atkinson said when asked about her team's gutsy comeback. "Our leadership has been really good but our buy-in on the defensive end is just making huge difference. That's what really makes or breaks games."
The Aggies struggled to take care of the ball and trailed by as much as 11 in the game, but they held the Roadrunners to 29 percent shooting from the field and 17 percent shooting on three-point shots and forced 15 turnovers themselves. Defensive numbers like that will win you a lot of games regardless of offensive production, which wasn't even a weak spot for New Mexico State, who shot 41 percent from the field and an impressive seven for 16 from downtown.
While Atkinson still sees plenty of room for improvement for the team, the first year head coach is pleased with the toughness displayed and maturity developed in tight games like these.
"This team a month ago — they would've folded or really struggled after those first five minutes, but this team now… I think that mentality is contagious," Atkinson said of the strides NMSU has made over the first half of the season. "We have returners that have played in this league that are like 'hey, these are the steps we have to take.' It's just been contagious."
New Mexico State is now over .500 for the first time all season and rides a season-best four game win streak into an upcoming road stint that begins in Seattle this upcoming Thursday. If these Aggies can continue to mature and figure it out under Atkinson the way they have over the last few weeks, there's no reason they can't bring home their fourth straight WAC title.

Hang on for a minute...we're trying to find some more stories you might like.
About the Writer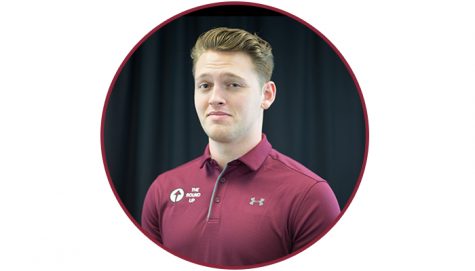 James Martin, Sports Editor
A Las Cruces native, James Martin enters his third year at The Round Up and first as assistant editor. The junior loves Minecraft and good vibes...