Off-Campus Bookstore offers cheaper books for New Mexico State students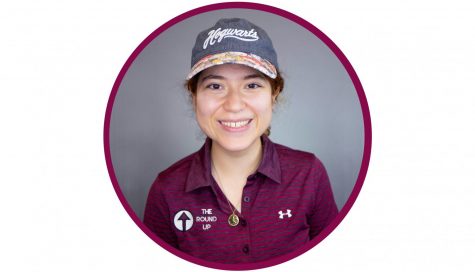 More stories from Lauren Roman
School is back and it's time to hit the books. Barnes and Noble and the Off-Campus Bookstore are offering deals and options to upcoming NMSU students. Both have their unique way of helping students and both share the common goal of providing the best deals to create an easier educational experience for shoppers.
Although these two stores work hard to accommodate student's needs, there is only one with the best prices and offers.
Local owners, Cody and Nicole Miller opened the Off-Campus bookstore in 2009. Cody had started out as temporary help just like the students who are currently working for him at a small bookstore in Arkansas. Textbooks are only getting more expensive and Cody and Nicole are determined to provide students with alternative options to find inexpensive books.
At the Off-Campus Bookstore, there is no limit to the extent of what the Millers are willing to do to accommodate their customers. There is the profitable option of buying and paying later, which is helpful to students who are waiting on their next income or are in the process of paying for electricity, housing, or food.
In the store, they also offer new, used, and rental textbooks to students at inexpensive prices. In fact, many of the books are cheaper at the Off-Campus Bookstore than the ones provided at Barnes and Noble.
"We just don't have their extra markup," Cody Miller said when asked about the store's better prices. "We spend months and months trying to find the best deals to where we're able to save the students money."
Another plus that comes with shopping at the Off-Campus Bookstore is that students can price match with any store they find, whether online or local.
"We look at everything," the Millers said. "We get people coming in here all the time with sites we've never even heard of, but we're willing to look at everything."
Another added benefit that students love when shopping at the Off-Campus bookstore is their deferred payment option.
"Students can get their books today and not have to worry about paying for them until halfway through the semester," Miller said.
"No interest, no fees, and we make an effort to work with them," added Nicole Miller.
Not only are the prices attainable, but there is also the unique option to rent. Most of the books at the Barnes and Noble bookstore only have new or used books.
"Students really enjoy that," said Cody Miller. "Everybody wants to rent. And I know the school does not rent everything."
"As far as inventory-wise, we carry the exact same thing as all the other local campuses," Nicole Miller said. "It's just a heck of a lot cheaper."
At the NMSU Barnes and Noble bookstore, students are given exclusive discounts for software and are able to receive a year-of-care packages. With the deals Barnes and Noble offer, students are able to get the best technology offers for the best prices. Tools such as Wacom Tablets, computers, and Photoshop are just some of the devices and software students can receive.
However, books are more expensive than the ones offered at the "off-campus" bookstore. There's the option to price-match, but, there is a limit to what types of stores Barnes and Noble price matches with.
"We price match with Amazon," said Barnes and Noble store manager, Jayna Whitehead. "But it has to be shipped and fulfilled by Amazon. We also price match with the Barnes and Noble website and the campus bookstore."
The Barnes and Noble bookstore can price match books that are new, used, or used rentals. However, they do not match with digital textbooks or access codes.
"We're always trying to figure out what the best way is to let students know about everything that we do," Whitehead said.
Although Barnes and Noble has some beneficial offers, they do not assist students like the Off-Campus Bookstore does. Students will find that shopping at their store is more profitable and helpful. Saving money is a college student's top priority and the Off-Campus Bookstore does a great job of cooperating with that goal.
About the Writer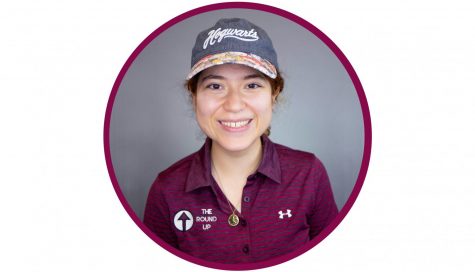 Lauren Roman, Staff Writer


Lauren Roman is a junior double majoring in Animation and Marketing at New Mexico State University. She has been a staff writer for the Round...