College of Business offers new minor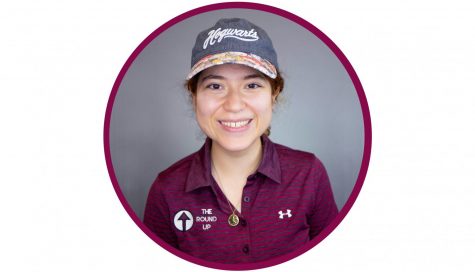 More stories from Lauren Roman
The College of Business is offering a new minor in Professional Selling. This program will be beneficial toward students who want to sharpen their business skills, and become more knowledgeable about the world of business. Students within the College of Business may find this minor to be a valuable investment of their time. It may enable students to understand the importance of selling and maintaining beneficial relationships between the consumer and seller.
Dr. Erin Blaugrund serves as the advisor for the Professional Selling minor.
"I had a conversation with the Dean a few years ago and explained that we needed more emphasis on sales," said Dr. Blaugrund. "He allowed me to look further into it and I started looking at different universities within the area. Upon my research, I found that there's no university within a radius that has a Professional Selling center. That served as a great initiative for us to start. We hired a new faculty member, Dr. Chris Plouffe, who has had previous experience with starting Professional Selling centers. Then we both went on to establish the minor. Not surprising, there was a lot of positive reaction to it from students."
She also discussed the importance of Professional Selling, and it's potential impacts on business majors.
"The reality is, especially in Marketing, that about 90% of all business majors end up in sales. They don't realize it, but even as a finance major, you're selling to your customer all the time. So, you need that skillset," Dr. Blaugrund said. "I think the assumption was that companies need to teach their employees how to sale. However, that couldn't have been further from the truth. So, around the country all of these different sales centers started popping up at different universities."
Now that New Mexico State University has a minor in Professional Selling, it has been of huge importance to employers who are looking at students' resumes.
"More and more companies keep coming in, hearing that we are starting this and they're super excited about it. That's one of the selling points I make when I go with my students to the Career Fair," Dr. Blaugrund said.
Those who are already applying for a major within the College of Business do not need to provide an application. Instead, they need to declare the minor and have it recorded on their online degree applications. However, for students who are not within the College of Business, they must complete a STAR audit and submit it before the semester in which they plan to graduate.
Before applying or declaring, however, certain requirements must be met. Students must maintain a GPA of 2.0 or higher and complete eighteen credits for the minor. It is also stressed that before applying for Professional Selling, students must meet with a Marketing Faculty member for advising. Classes such as The Principles of Marketing, Personal Selling, and Advanced Sales must also be completed. These add up into a total of nine course hours.
An additional nine hours are counted into the elective coursework that includes different Marketing-centered classes. A variety of courses that are offered include; Negotiation and Business Conflict Resolution, Business-to-Business Marketing, Sales Management, and Marketing/ Sales Internship Field Experience. Although many of the required classes are centered around Marketing, students from different majors within the College of Business are still encouraged to consider this minor.
About the Writer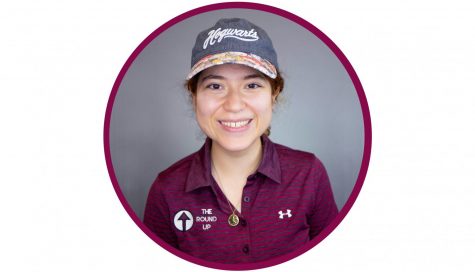 Lauren Roman, Staff Writer


Lauren Roman is a junior double majoring in Animation and Marketing at New Mexico State University. She has been a staff writer for the Round...