Williams looks to leave lasting legacy with fourth WAC title
Hang on for a minute...we're trying to find some more stories you might like.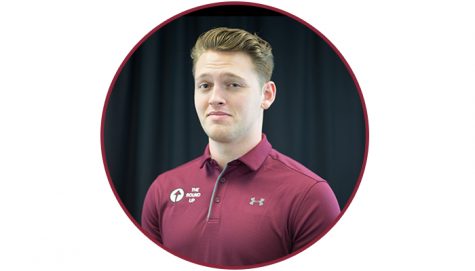 More stories from James Martin
In college athletics, a program's success is defined by their consistency. Sure teams can capture lightning in a bottle, but can you handle the inevitable turnover and be good over time?
This is no different for the New Mexico State women's basketball team, and despite adjusting under a first year head coach in Brooke Atkinson and dealing with the yearly roster changes that come with NCAA sports, the Aggies find themselves at the top of the WAC standings with a month left in the season. A conference championship this year would mark NMSU's fourth straight WAC title and give a clean sweep to one of the only constants that has played a role in this historic run: senior guard, Zaire Williams.
Williams is one of the key cogs to NMSU's success in her final season as an Aggie, leading the team in both minutes played (34.8 per game) and assists (5.4 per game), but the leadership and experience she brings is what's most important to this group, according to Atkinson.
"A senior leader like Z brings a great steadiness and toughness and I think a lot of that comes from her experience," Atkinson said of Williams after NMSU's game against Cal State-Bakersfield, where Williams, one of the shorter players on the court at any given time, led the team in rebounds. "She's been apart of this for three years so I think that just speaks volumes about her."
Atkinson isn't just talking about meaningless minutes of experience, either.
Williams entered this season as one of the most successful players in program history, winning 72 of the 91 games she played in in the three years prior to the beginning of the Atkinson era, including an outstanding in-conference record of 40-2, the three aforementioned conference championships and three straight NCAA tournament appearances.
"I take a lot of pride in the last three years, to know that I came here and made history, I guess, and made a big impact and possibly changed the direction of the program for the years to come," Williams said. "I think at the beginning I was just here learning but as I've gotten older, I've become more of a leader and having that experience has been huge."
Prior to NMSU's recent dominance in the WAC that began in the 2014-2015 season under former head coach Mark Trakh, the Aggies only brought home two conference championships in over 40 years of the program's existence. Williams has been apart of New Mexico State's zenith and she, and the team, have a chance to extend that historic streak this year.
There have been some bumps in the road this year, but that's to be expected when a new coach takes over, which makes a seasoned player like Williams' presence on the floor all the more important.
NMSU got off to a mediocre 6-8 start in the 2017-2018 season, but the Aggies are 12-9 after winning six of their first seven games in WAC play, improving the chances of Williams capturing her fourth conference title and the program's sixth all-time.
"We're pretty confident and we believe in ourselves but we're humble at the same time," Williams said when asked about the team's attitude heading down the stretch of the season. "Everybody's pretty excited — a lot of people haven't been in this situation before but everybody's ready to put in their best effort and do what it takes for the team to win."
A successful four-year run that features another appearance in the NCAA tournament like that would be unprecedented at New Mexico State and would perfectly cap off an already miraculous career by Williams.
Another WAC championship would also really establish the consistency that NMSU strives for and cement the program's legitimacy for the future — something that Williams has especially been focused on in her last year donning the crimson and white.
"I just want to leave behind a legacy… I want there to be motivation to keep [the high level of play] going," Williams said. "I want to know that I accomplished this and I want there to be a good foundation to build off of going forward."

Hang on for a minute...we're trying to find some more stories you might like.
About the Writer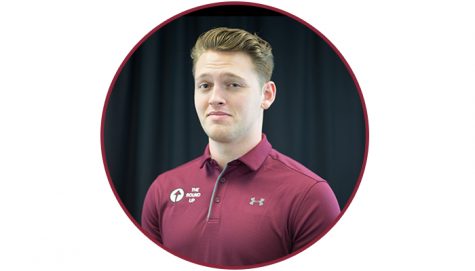 James Martin, Sports Editor
A Las Cruces native, James Martin enters his third year at The Round Up and first as assistant editor. The junior loves Minecraft and good vibes...