Top five places for Valentine's day dates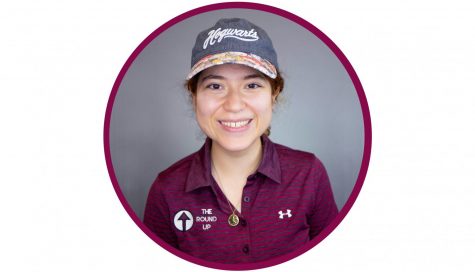 More stories from Lauren Roman
Valentine's day is quickly approaching, and students may be scrambling to try and find a place for a date. In Las Cruces, there are many great places to share a meal with someone. In fact, New Mexican's are not only known to have the best sunsets, but the best food as well. Although there are many great restaurants to choose from, here are the top five restaurants to go to for a first date.
Dion's is a pizzeria that specializes in, you guessed it, pizza! There's also the option of eating salad as a main course or having bread beforehand. Around the inside of the building there are booths and tables, offering its customers a comfortable, laid-back environment. People who are going on their first date will love the easygoing feeling that comes from a night out at this renowned pizzeria. The prices are also a plus for any college student. Pizza prices range from eight to fourteen dollars and salads average five dollars.
Corner Bakery is another great place to relax and have meaningful conversations. There is plenty of space within this restaurant to find a nice, quiet spot to allow free exchanges between two people. The menu consists of pastries, sandwiches, and a variety of soups. Corner Bakery also serves breakfast, lunch, and dinner. Unlike some restaurants where dinner is a must, this café is flexible with the types of food it offers. Students can go at any given time of the day to share a meal they love.
If students are looking for a more expensive taste, St. Clair's is a great option. The bistro has a wide variety of foods to choose from: steaks, sandwiches, salads, seafood, and desserts. The environment is also high end, which would allow students the opportunity to dress up if they feel like it, without appearing out of place. Another unique option students will love is the ability to enjoy live music starting from Thursday nights to Saturday nights every week.
"On average, we get about 150 couples per weekend and about 300 a week," Lynne, one of the waitresses at St. Clair's said.
Also, another great choice for a romantic outing is Andele's. Residing in Old Mesilla, this restaurant is known for their Mexican and Southwestern food. Students who wish to embrace New Mexican culture while spending time with their loved one will appreciate this option. Some of the food Andele's serves is enchiladas, burritos, tacos, and flautas.
And, finally, Caliche's is one of the best places to go to for dessert in Las Cruces. The most inexpensive option on the list, students will enjoy the different types of ice-cream that Caliches offers. There's a "Make-Your-Own" option on the menu that allows customers to choose what types of toppings they wish to have on their ice-cream. There's also a big parking lot in front of the building where students get to hang out while sharing sundaes together.
"For the full seven days, we see about 35 couples per week," Yasmine Baylon, a worker at Caliche's, said.
"I think this is a great place to eat at. It's such a fun environment and there's always good service."
About the Writer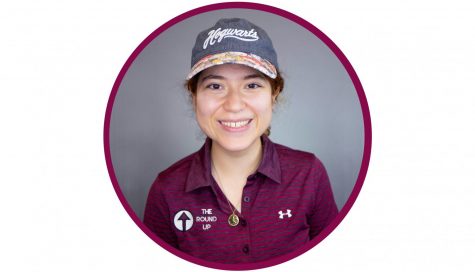 Lauren Roman, Staff Writer


Lauren Roman is a junior double majoring in Animation and Marketing at New Mexico State University. She has been a staff writer for the Round...