NMSU Softball unable to sweep Kentucky, still impresses in opening weekend
Hang on for a minute...we're trying to find some more stories you might like.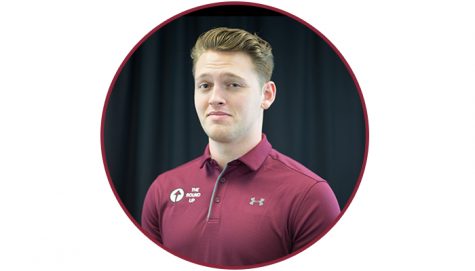 More stories from James Martin
The New Mexico State softball team was unable to complete the sweep of the No. 17 ranked Kentucky Wildcats, dropping Sunday's series finale 10-2 after an uncharacteristically pedestrian performance at the plate for head coach Kathy Rodolph's squad.
NMSU had only six hits in seven innings Sunday afternoon after hitting the ball 27 times combined in Saturday's doubleheader, with both contests only needing six innings of offense from the Aggies as they secured each win early.
Rodolph's teams have consistently faired well with the bat in their hand, as evidenced by last year's team ranking in the top 20 nationally in key offensive stats like scoring (5.93 runs per game), batting average (.325) and on-base percentage (.414), making Sunday's struggles all the more surprising.
Pitching issues also plagued NMSU in their final game of opening weekend, with Samaria Diaz and Analise De La Roca each giving up six hits and De La Roca, a freshman, allowing 7 runs in just over two innings on the mound. Rodolph's confidence in the first year righty from San Pedro, Calif. is far from shaken, however.
"Analise is absolutely a competitor. We'll have to tweak a few things but she's going to be in the hunt for the rest of the season," Rudolph said. "She struggled a little bit finding her change up today and it probably sped up on her with this being her first experience against a top-25, but her and [fellow freshman pitcher Mikayla] Bongi are both going to be great additions to the pitching staff."
Even with a loss in game three against the Wildcats, NMSU can come out of this weekend with their heads help high and be optimistic about the year to come.
The Aggies were electric in both games Saturday night, pulling off not one but two upsets against a Kentucky team that reached the Super Regionals last season behind impressive showings by Victoria Castro (5-8, 7 RBI during the double header) and 2017 WAC Player of the Year Kelsey Horton, who drove home an ever-elusive grand slam in the late game that encapsulated NMSU's work at the plate for the majority of the weekend.
"The girls understand what their role is in the offense and what the expectation is for their piece — I feel like they've been able to continue to buy in to their part," Rodolph said of her team's offensive efforts in their two huge wins to start the season. "What I'm most proud of is we didn't get overwhelmed in the moment. We slowed down and we played and it showed us what can happen when we stick to an approach and don't let the game speed up on us."
The road for NMSU will only get tougher from here-on-out, with two time defending national champion Oklahoma coming to town for the Troy Cox Classic next weekend. The Aggies will continue to be tested, but their beginning-of-the-season showing against an SEC contender has provided plenty of reason to be excited about the year to come.

Hang on for a minute...we're trying to find some more stories you might like.
About the Writer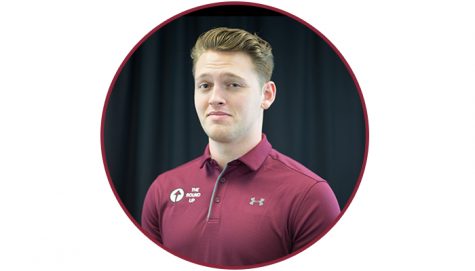 James Martin, Sports Editor
James Martin is a second-year sportswriter and a sophomore majoring in journalism. He was born and raised in Las Cruces, New Mexico and graduated from...