ASNMSU Senate finalizes Appropriation Budget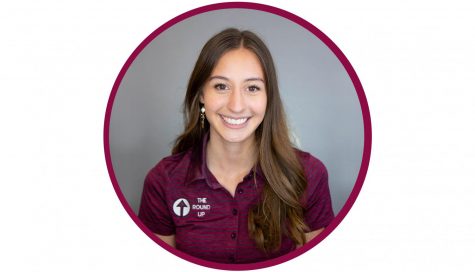 More stories from Alanna Herrera
The Associated Students of New Mexico State University have announced a budget of roughly $100,000 this semester to fund student organizations, trips, and community service efforts.
ASNMSU votes on bills at Senate meetings which propose the partial reimbursement of student cost of the attendance of academic or professional conferences, local, state, and national competitions for recognition, and some humanitarian and community service projects. ASNMSU will fund up to 40 percent of the cost of travel, hotel, and certain fees, so long as the experience is not associated with academic credit. The majority of senators must agree on whether the proposal is deserving of reimbursement during the voting process.
Entitled the "Appropriations Budget," this money is derived from the remaining money or the 'surplus' after student fees have funded the operating budget of ASNMSU. Each year the budget fluctuates due to enrollment, and this year the Appropriations Budget was allocated over $200,000 to divide among the fall and spring semesters.
Evan Connor, the Comptroller at ASNMSU, confirmed the numbers of the budget this semester and explained last semester's expenditures. The appropriations budget is allocated to 30 percent of the surplus account for the academic year, which this year summed up to be $211,000, Connor said.
Though each semester is allocated half of the 30 percent (15 percent per semester), the spring semester has slightly more money to offer due to being under their budget last semester.
"They normally get a little bit closer to their limit each semester," Connors said. "But this gives them [senators] even more money to appropriate this semester."
There is roughly $107,000 currently in the budget, according to Connors.
Last semester, 119 Senate bills were passed that reimbursed the cost of transportation and partial costs of student extracurriculars such as community service projects. This semester, Connor anticipates that around 120 bills will be passed.
Emerson Morrow, Vice President of ASNMSU, is a strong advocate for utilizing the Appropriations Budget.
Morrow spent his two previous years at NMSU involved with the Association as a senator. As Vice President, he cannot take part in the voting for bills, however, from his experience, Morrow stated that the money is in responsible hands and is being used to fund noteworthy causes.
"The first one that comes to mind is Aggies Without Limits – they built a bridge in Nicaragua," Morrow said. "That was a life-changing experience for the people that live in that village, but also for the students who took part in that project too." Morrow is ecstatic to be apart of opportunities like these.
Morrow believes all of the bills which are passed support honorable causes, but if he could choose just one, he would choose community service projects. Community service is an integral and fulfilling component of having a well-rounded college experience, Morrow said.
"I am lucky to have had the opportunity to be involved in community service," said Morrow.
Morrow stated that in previous years, the Associated Students reimbursed up to 49 percent of student cost, but due to reaching budget capacity, it was lowered to 40.
Currently, many senators are supporting the move to raise the reimbursement amount to 45 percent, which will likley be a point of issue at future ASNMSU Senate meetings.
About the Writer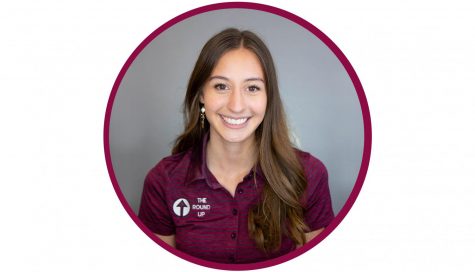 Alanna Herrera, Editor in Chief
Alanna Herrera is entering her fourth year at The Round Up, taking on her second year as Editor-in-Chief. She is a senior with a passion for storytelling...