NMSU stays undefeated at home vs WAC
Hang on for a minute...we're trying to find some more stories you might like.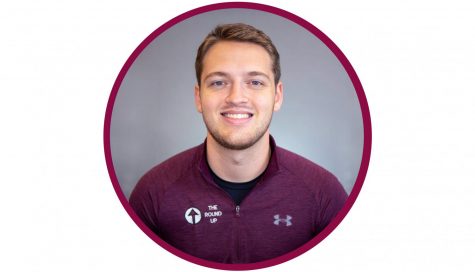 More stories from James Martin
That patented Atkinson-defense and a high energy level propelled the New Mexico State women's basketball team to a 64-53 win over Seattle University Sunday afternoon at the Pan Am.
For a second straight game, it was NMSU's hot start in the third quarter that made the difference in the end. The Aggies started the pivotal period with a ridiculous 15-4 run and scored 11 straight points at one point while holding Seattle scoreless for over five minutes.
NMSU (14-11, 8-3 WAC) got their revenge over the Redhawks from earlier in the season, when SU (13-13, 7-4 WAC) handed the Aggies their first conference loss of the year back in Seattle, which might explain why the energy level of head coach Brooke Atkinson's players was so high.
"The kids were really locked in, and I just think over the course of their history being in the WAC, Seattle's been one of our bigger rivals," Atkinson said. "They got the best of us up there and our kids were really just ready to go for this game. Defensively they were locked in but we brought great energy on both sides of the ball."
The Aggies weren't in the clear for the entire second half, however, with Seattle's full court press in the fourth quarter forcing NMSU to commit six of their 12 turnovers for the whole game, but when you can hold a team to 32 percent shooting from the field the way Atkinson's team did for the game, it's tough to lose.
Seattle did have the clear edge with their size, too, but NMSU managed to keep the rebounding margin close and the Aggies actually outscored the Redhawks 32-20 in the painted area, showcasing the squad's ability to play with the toughness that negates a height advantage.
It was the usual suspects leading the way for NMSU, with Gia Pack (21 points, 11 rebounds) and Brooke Salas (18 points, nine rebounds) accounting for a majority of the big-name stats, but it was a much more balanced attack for the Aggies than it's been of recent. Zaire Williams chipped in eight points and a team-high six assists and Jasmine Cooper added 10 of her own and was tasked with locking down Seattle's best player, Alexis Montgomery, which she did well, holding her to 7-of-19 shooting from the field.
"Any time there's more than a one or two-headed monster, it's harder to key in on any one person. We did kind of the same thing, keying in on Montgomery and Beckly," Atkinson said, addressing the team getting more than just Salas and Pack to carry the load on offense. "Zaire does a great job of stepping up, hitting shots and making the right passes and Coop[er]… same thing. We played eight and they all had a great contribution."
NMSU will look to build on this new little win streak, with their next opportunity coming this Thursday, Feb. 22 when they square off against Chicago State in Illinois.

Hang on for a minute...we're trying to find some more stories you might like.
About the Writer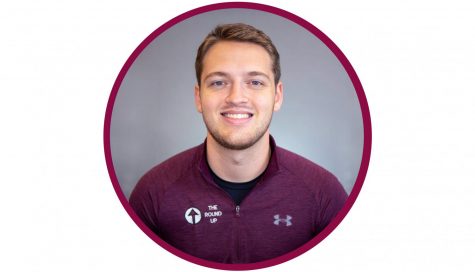 James Martin, Sports Editor
A Las Cruces native, James Martin enters his third year at The Round Up and first as assistant editor. The junior loves Minecraft and good vibes...