The field is set for ASNMSU Elections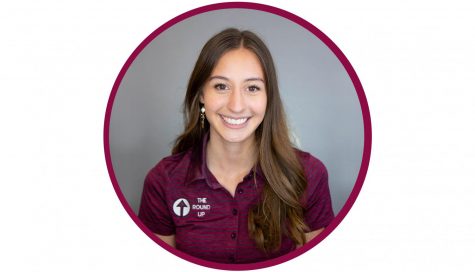 More stories from Alanna Herrera
Campaigning season is now underway, and 19 candidates are in the running for Senatorial and Presidential seats for the Associated Students of New Mexico State University.
The Associated Students of New Mexico State University is holding elections once again this semester to determine new Senators, a Vice President and President for the on campus student government.
The positions serving as Senators, Vice President or President last a one year term. The senatorial positions are unique because they are staggered with summer breaks between two semesters.
Senatorial seats are filled by students from each of the colleges, and the number of positions depend on the enrollment population of each college. For this year's election, available seats include one seat for the college of aces, five for arts and sciences, one for business, two for education, three for engineering, three for graduate, and one for the college of health and social services, as well as one Presidential and Vice Presidential seat.
Running for the ASNMSU Presidency are candidates Emerson Morrow and Carley Casey.
Morrow is a three-year participant of ASNMSU studying Government and Journalism. He is currently serving the student body of NMSU as Vice President of ASNMSU, with previous experience as a Roadrunner intern, Senator for the college of Arts and Sciences, and the chairman of the Community Affairs Committee. Morrow is a native of Las Cruces.
Casey is a first-year Master's student studying Business Administration. She currently serves ASNMSU as the Chief of Staff with a background in the Association working as the Director of Services.
The ASNMSU President is in charge of lobbying in Santa Fe, chairing committees, and working closely with faculty and administration to represent the student voice.
Running for ASNMSU Vice President is unopposed candidate, Linda Cisneros-Ruiz
Cisneros-Ruiz is a junior majoring in Government with a minor in Communications. Cisneros-Ruiz is currently serving ASNMSU as a Senator for the Arts and Sciences College. She is also the current Treasurer of NMSU's Model United Nations team.
As Vice President roles would include being the Chair of ASNMSU senate, selecting Committee Chairs and Assigning Committees,planning the Fall and Spring ASNMSU Retreats, serving as a link between the College Councils and ASNMSU and assisting the President.
Of the 16 available seats up for Senate, there are 16 candidates running, however there are no candidates in the running for the colleges of Health and Social Services and Education. Some other colleges however, have double the amount of candidates running for seats available.
These colleges include the Graduate and Business colleges.
For the Graduate College, there are three available positions, and the six candidates are: Amer Abdelkareem Al-Radaideh, John Beatty, Ahmed De Alba Garza, Heinz Koppner, Gaspard Mucundanyi, and Mohammed Tanash.
The two Business candidates fighting for the two seats are Josiah Armstrong and Alexandria Beatty.
In the Arts and Sciences college, there are only four candidates running for four available positions. These candidates include Reyuan Francisco, Marcus Sanchez, Haley Stewart, and Alexander Warner-Garret.
Running unopposed are the candidates in the college of ACES and the college of Engineering.
Kristie Gallacher is running for the ACES senate seat this year, while Jonathan Ortiz, Conner Stringam, and Weston Stutzman are running for the three Engineering seats.
Voting will open on March 5 for NMSU's student body and will continue until March 9.