NMSU alum runs popular Sam Steel Café inside Gerald Thomas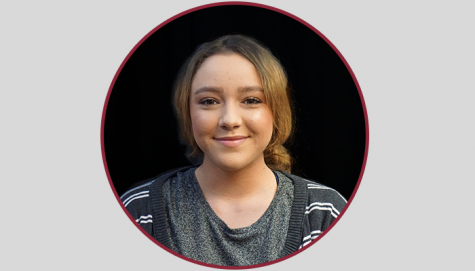 More stories from Sarah Oliver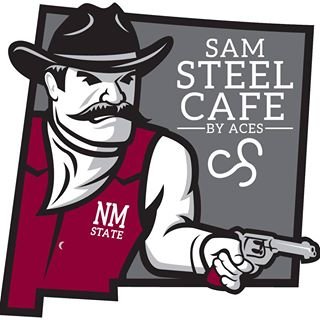 The Sam Steel Café has been a staple of New Mexico State's campus for the better part of six years and allows students on the western part of campus to enjoy pastries and morning drinks without having to walk too far back up campus.
Located inside Gerald Thomas Hall, the Sam Steel Café is a student run café which was founded by Whitney Biel in the fall of 2012. Biel got her undergraduate degree in Nutrition and Food Science, then went on to get her masters and that is when she started her café.
After Biel graduated, NMSU hired her on to run the café and to teach a production class.
When the café first started all the equipment was purchased with a grant from the ACES program here at NMSU. Now the café is completely self-sufficient, they make a steady enough income for the café to continue a steady upkeep.
The first product that was made were their chile brownies which really got money coming in, because of this they were able to start funding the production for gelato, which is made by students in the Food Science and Nutrition Department.
The name Sam Steel Café was originally named "Crimson Creations." When the café was first started they held a competition for students to submit names for the student café.
They kept this name for about a year but changed it because Sam Steel was supposed to one of the first students to graduate from NMSU before he was tragically shot and killed at the age of 17, two months before his graduation. Steel was in the college of Agriculture, so they felt like this name was more fitting and held more of a meaning.
They felt like naming "The Sam Steele Café" really tied everything together since most of the things that are being sold and made in the café are Agricultural products made by the students.
"My favorite part about this café is that, it's running a business with the support of the university," Biel said. "Getting to work with students and having all their creativity and their input thrown into the mix, and they get to see their products. It's getting everyone involved to create something for everyone to enjoy."
"My favorite part about this job is that it is so relaxed and when it does get busy it's super easy, you don't get very overwhelmed," Daniela Castorena, who has been an employee at the Sam Steel Café for the past three years said. "I also get to smell coffee all day, which is never a bad thing.
"We get a mix of everyone in here, whether it be students or professors, we really get to know our customers. We have our regulars that right as they come in I can start making their drinks because they come in so often."
One of the biggest sellers is their cold brew coffee. It's extremely popular with just about everyone, but they have a wide range of drinks and baked goods.
Everything in the café is student made and is a great place for hanging out, studying or just to grab a quick drink or snack before class. The café is opened Monday – Friday, from 9 a.m. until 4 .p.m. Make sure to stop in a try their famous chile brownies and their desirable cold brew coffee.
About the Writer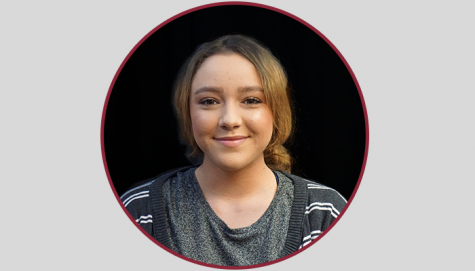 Sarah Oliver, Staff Writer
Sarah Oliver is a first year Business Major with a Minor in Marketing here at NMSU. In High School Sarah started off as a writer for her yearbook...