The celebration of Black History Month concludes at NMSU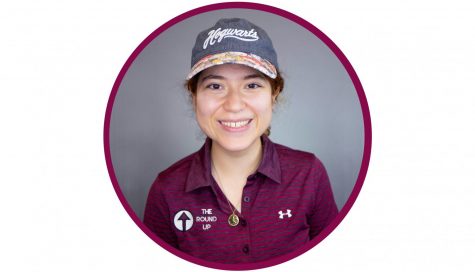 More stories from Lauren Roman
Black History month is a time to celebrate the history, triumphs, and trials surrounding a diverse culture.
At New Mexico State University, the Black Student Association and Black Programs joined together to create thirteen events. Each of these events helped young adults become more aware of their cultural roots and gain more knowledge about the world we live in.
Even though February was Black History month, the thirteen events that were held by the Black Student Association and Black Programs were meant to commemorate not only the history of African-American culture, but other diverse minorities as well.
"We split up the entire month into two weeks with different themes — we had Black family week, Know Your Roots, Black education, and this week, which was blackout week," Meligha Garfield, a master of public administrations and the President of the Black Student Association at NMSU said. "The major goal of these was education and promoting different facets of a diverse community. We wanted to promote camaraderie for everyone. Knowledge is so important, because knowledge is power," Garfield went on to explain.
Garfield also elucidated on what he likes to do personally during Black History month.
"I'm a huge movie buff. I pull out all these movies that talk about the black experience, because that's especially important in cinema, having different voices," said Garfield. "It's very important because cinema is what we see through the eye."
Darnicia Holt, the head of public relations for the Black Student Association on campus, opened up about her personal encounter with racial injustice.
"I actually graduated from a high school here in Las Cruces. For me, it was very hard to only read about my culture in two or three pages of a book that was 160. And on those few pages, I only read that I was bought, sold, beaten…and then Obama. There was nothing in-between," Holt said. "So, for me, when I got to high school, I really wanted to start a Black club where we could share culture, experiences, and learn about each other. But, I got in-school suspension for wanting to start something like that up, because I was told at the time that it was racist, because there was not a Caucasian club," Holt continued.
"For me, it was really hard. And that happening in my freshman year of high school set a precedence for the rest of my time there. I was always looked at as the radical student."
Holt also went on to explain how her personal experience affected her future.
"I plan on getting my master's with a focus in organizational communication," said Holt. "After I get my master's here, I'm looking to apply to the Consortium, which is a program that focuses on being able to have minorities in management. That way I'm put in a position where I can give back to my own community and paint a positive image for others."
"Something that I appreciate about the Black Student association is that we've created this social aspect of a Black university on campus by being able to share our experiences with one another and being able to talk about things that affect us culturally," Holt said.
The final event, Blackout Vigil, was held on February 27, and concluded the thirteen events that commemorated Black History month.
About the Writer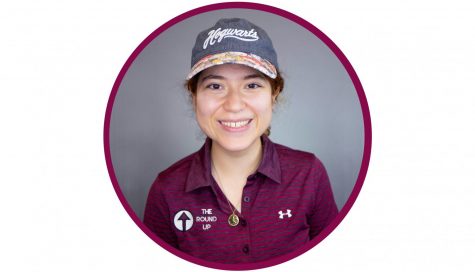 Lauren Roman, Staff Writer


Lauren Roman is a junior double majoring in Animation and Marketing at New Mexico State University. She has been a staff writer for the Round...