ASNMSU debate showcases candidates platforms and vision for NMSU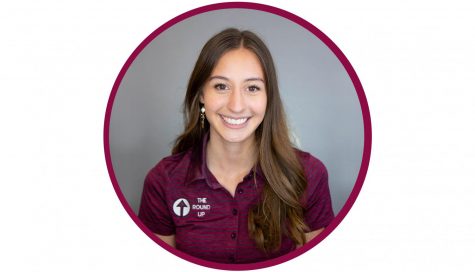 More stories from Alanna Herrera
Vice Presidential and Presidential Candidates for ASNMSU shared their views on the Association and school as a whole during the Presidential debate hosted by ASNMSU on Wednesday, Feb. 28.
The debate, held in the Aggie Lounge of Corbett, provided an opportunity for each of the three candidates to introduce their platforms and answer a panel of questions led by Chief Elections Officer, Nancy Mestre.
This debate is the only debate held leading up to the ASNMSU general elections which are set to begin March 5.
Vice Presidential candidate Linda Cisneros made an utmost effort to present her platforms and answer panel questions despite her unopposed campaign.
Cisneros' platforms consist of running Senate with encouragement, pushing all 30 senators to "go the extra mile," promoting diversity and inclusivity, and "serving all students." Cisneros hopes to accomplish these goals, if elected, by creating an incentivized senate and upholding high standards for senators, as well as working closely with the President.
Cisneros's first goal as Vice President would be to implement the incentivized Senate program. To do this, Cisneros will uphold a point system for each senator, encourage senators by having individual meetings, and to award a "Senator of the Month." According to Cisneros, senator accountability was identified as the largest problem within the current Senate.
To promote school spirit, Cisneros would encourage more inclusive and diverse activities, recognize student accomplishment, and host a larger variety of events.
Finally, Cisneros reiterated that though she's unopposed, she will continue to campaign in order to meet everyday students and build relationships to help her better serve her community.
After concluding the Vice Presidential Debate, the forum moved to the two Presidential Candidates, current Vice President Emerson Morrow, and Chief of Staff Carley Casey.
Morrow, Cisneros' running mate for the current election, has similar platforms for his campaign. During his administration, Morrow hopes to continue improving community service opportunities for students, creating fair elections, and pushing for a stronger lottery scholarship.
Morrow insists his administration would engage the new chancellor and provost, closely monitor the student fee review board, dedicate his time to listen to student input and concern and promote inclusivity.
Morrow's first goal for his administration would be to work closely with the Vice President in choosing a qualified and hard-working executive department staff. Morrow believes that a team effort is necessary to accomplish these achievements.
Additionally, Morrow hopes to hold community service programs such as monthly voting registry workshops to engage ASNMSU with the community as well as provide a wider variety of services to students.
On the topic of security, Morrow believes pursuing monthly active shooter, fire, and threat drills throughout campus is a necessary yet unfortunate step the university needs to take. Morrow stressed the importance of having evacuation plans posted in every classroom and on every syllabus. Morrow also stated that he has no tolerance for sexual assault, and will support all victims by creating change.
Morrow's stance on an increase in tuition and student fees was flexible. Morrow believes that occasional hikes in tuition are necessary to uphold a quality education, but believes student input and feedback is essential to evaluating issues on tuition and student fees.
"I think it's important to weigh the merits and the costs of raising student tuition," Morrow said.
After opening the forum to student questions in the Aggie Lounge and on social media, Morrow answered questions regarding Graduate Students, diversity, and community outreach.
Carley Casey, Morrow's opponent in the Presidential race, has a central platform surrounding an effort to make NMSU feel like "home."
Casey's first order of business if elected President would be to sit down with students before the summer break begins in order to get to know them and hear their expectations and input for the upcoming academic year. Casey sees planning ahead as beneficial and necessary.
Casey hopes to reach out to students via social media and in-person to hear their opinions and concerns with an "open mind."
As President, Casey would celebrate the diverse campus by utilizing funds to host events geared toward students. Casey would promote ASNMSU members involvement in Association hosted events and continue the successful tailgates with giveaways to promote school spirit.
One of Casey's main goals, if elected, would be to raise standards. To Casey, accountability is key in "keeping goals, raising standards, and making goals." Casey hopes to encourage senators and ASNMSU staff to sit down daily to make a to-do list of goals.
Regarding campus safety, Casey stated the importance of having working lights around campus at night, student awareness, and listening to student concern.
As far as tuition and student fee increases, Casey stressed her belief of spending the current income wisely on promotional items students "really engage with." Casey does not foresee the need to raise student fees in the future but stated that occasional tuition increased are necessary.
When speaking about Association inclusivity, Casey prided herself on her interactions with ASNMSU's internship program, the Roadrunners, stating that she learned each of their names and a little bit about their goals.
Casey answered additional questions from students tuning in on social media as well as questions from the audience in the Aggie Lounge.
Both Presidential candidates will be Graduate Students in the upcoming academic year.
Voting will be held March 5 through March 9, with results posted the evening of March 9.
Vote online at election.nmsu.edu.
About the Writer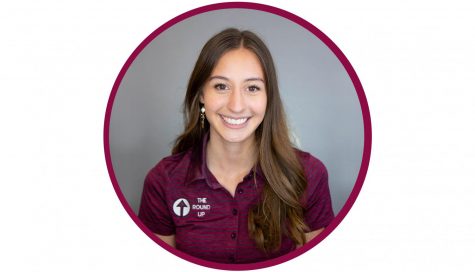 Alanna Herrera, Editor in Chief
Alanna Herrera is entering her fourth year at The Round Up, taking on her second year as Editor-in-Chief. She is a senior with a passion for storytelling...