COMMENTARY: NMSU women's basketball in the midst of most successful run ever
Hang on for a minute...we're trying to find some more stories you might like.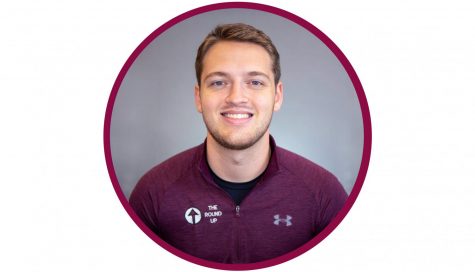 More stories from James Martin
What the New Mexico State women's basketball team has done over the last four years is nothing short of amazing.
Since the program's start in 1973, NMSU has brought home six regular-season conference championships — four of which coming in the last four years, with three conference tournament titles to boot.
The Aggies captured that sixth crown with a win last Saturday in the regular season finale against UT Rio Grande Valley (and a CSU Bakersfield loss to Grand Canyon that eliminated any need for a tiebreaker) and because they've secured yet another top seed, are in prime position to bring home their fourth straight WAC tournament championship — something that is unprecedented in program history.
NMSU has never been a slouch, finishing as the WAC runner-up three straight times just a year after joining the conference from 2006-2008 and boasting an all-time record well over .500 (at 703-590), but being solid isn't the ultimate goal for any team.
You strive for greatness, and if you talk to just about anybody who knows about basketball, championships equal greatness.
This run of greatness started back during the 2014-2015 season when current-USC head coach Mark Trakh was running the show. NMSU finished no better than seventh in any of Trakh's first three seasons, but the Aggies burst onto the scene with a 22-8 record and an outright conference championship.
The next couple of years under Trakh followed suit. NMSU was absolutely dominant, going 26-5 in 2016 and 24-7 in 2017, with a combined record against conference teams over that three-year span coming in at an astonishing 40-2.
The three straight NCAA Tournament appearances were just as, if not more, notable for NMSU, especially last season's where they gave No. 2 seeded Stanford a legitimate scare in the first round despite being an overwhelming underdog.
A successful stretch like that at a mid-major will get you noticed by the big dogs in a power five conference, and after six seasons, Trakh left to Southern California to take over the Trojans, casting some doubt on whether NMSU's run could continue.
In comes Brooke Atkinson, a first-time head coach and former assistant at NMSU under Darin Spence for eight years. Atkinson, who was clearly familiar with the program, wasn't looking to make any drastic changes to the team's identity — she just wanted to win games.
The season got off to somewhat of a rocky start when the Aggies dropped five of their first seven games, but Atkinson and her team were sure to put any questions about whether they could sustain the high level of play from the last three years to rest once conference play rolled around.
NMSU would win six of their first seven games against WAC opponents and finish with a conference-best 11-3 mark, including a perfect 7-0 record at home. Last Saturday's win also extended their season-best win streak to five, so the Aggies are playing their best basketball at the most important part of the year.
In addition to great team success, New Mexico State dominated the All-WAC season awards, with Atkinson taking home WAC Coach of the Year in her first season at the helm and junior guard Brooke Salas claiming WAC Player of the Year.
Salas led the conference with 18.4 points and 2.6 steals per game during WAC play and managed to make the All-WAC Defensive Team in addition to earning first-team honors. Sophomore forward Gia Pack joined Salas on the All-WAC First Team and junior transfer Monique Mills made an appearance on the conference's All-Newcomer Team, highlighting NMSU's depth and team-wide contributions.
The transition process from one coach leading a program to another is hardly a smooth one, making this season's accomplishments in Atkinson's first year all the more impressive. There's been little to no drop off for the Aggies and that's a rarity throughout all of Division I, let alone a small school like NMSU.
Anybody can get lucky and have one good year, but overcoming roster turnover, a lack of resources, a coaching change and still being at the top of the mountain year-in and year-out is the mark of true excellence.
New Mexico State is a legitimate program, and after the last four years, achieving excellence has become the norm.
Hang on for a minute...we're trying to find some more stories you might like.
About the Writer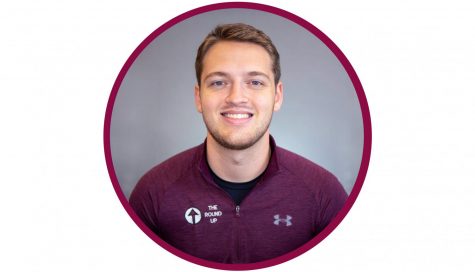 James Martin, Sports Editor
A Las Cruces native, James Martin enters his third year at The Round Up and first as assistant editor. The junior loves Minecraft and good vibes...