Las Cruces International Film Festival to begin tonight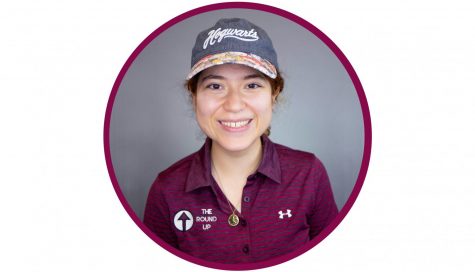 More stories from Lauren Roman
The Las Cruces International Film Festival will open tonight on March 7 and last until March 11, 2018. All students who appreciate movies or who are studying to be involved in filmmaking are encouraged to attend. There will be guest speakers, movie screenings, and workshops.
Opening night will include a two-screen debut of the film, "Rose" at Cineport 10. The movie has a New Mexico twist to it in its plot, The Round Up has learned. Afterward, there will be an open floor to ask the stars of the film, Shepherd, and Grier, some questions.
Not only will movies such as "Rose" be shown, but there will also be workshops. The two that will interest students, especially future filmmakers, is the Television Writing and How to Get Started in Show Business panels.
In Television Writing, students will discover how to create successful television scripts. Renowned writers, Anne Cofell Saunders and Michael Davidoff will be the speakers at this event. Both have been involved in shows that have appeared in popular networks.
How to Get Started in Show Business will capture filmmaking students' hearts by discussing tips on getting involved in the entertainment industry. The speakers who will attend are known for their roles in casting agencies, music industries, and various productions. Each has different ties to New Mexico and have experience in knowing what types of people the movie industry is looking for. Because of this, film students will most definitely benefit from this seminar. Although these are just two examples, there are many more workshops that will be included during LCIFF.
Ross Marks, who is a College Assistant Professor at NMSU, serves as the Executive Director for LCIFF.
"I oversee the selection of the special guests, celebrities. I oversee the artistic director who does all the film selections, marketing, and fundraising for the money we're using to put on the event. So, I'm basically in charge of everything," Professor Marks said.
However, this isn't the first time that Professor Marks has participated in an international film festival.
"This is my third year as executive director for the Las Cruces International Film Festival, and for three years I was the artistic director of the White Sands International Film Festival," said Professor Marks.
"This is our biggest festival that I've ever done. We've got over a hundred filmmakers attending and screening about one hundred and forty-eight films. We have more special guests, celebrities, panels, and workshops. All of these big industry talents are coming in and it's the most we've ever had by far," Professor Marks said.
Matteo Isquierdo is a committee member and volunteer coordinator at the LCIF.
"My job is to find volunteers and make sure that every filmmaker, celebrity, and the guest speaker has a pleasurable experience while they're visiting Las Cruces. I also get to network with filmmakers," said Isquierdo.
Although Isquierdo has volunteered to help with the festival, he is also allowed to participate in it outside of work.
"I love watching films of people and seeing their creations come to life. I also like to go into films with Q and A's, because I get to ask questions about how they made their film," said Isquierdo.
Students and local residents will be able to experience the Las Cruces International Festival beginning tomorrow.
About the Writer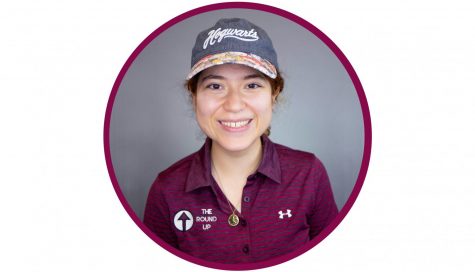 Lauren Roman, Staff Writer


Lauren Roman is a junior double majoring in Animation and Marketing at New Mexico State University. She has been a staff writer for the Round...