ASNMSU discusses Lottery Scholarship and Tabling Fees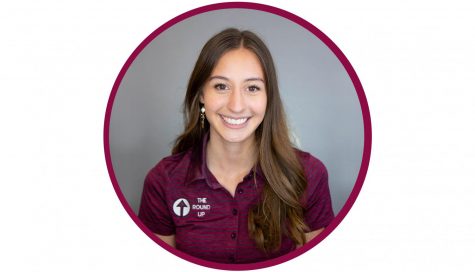 More stories from Alanna Herrera
ASNMSU senators discussed Corbett Center tabling charges, Lottery Scholarship bills and upcoming events Thursday evening.
The Associated Students of NMSU met on the third floor of Corbett Center Student Union for the fourth time this semester.
Michael Jasek, the dean of students opened the meeting by discussing the progress he has made in his attempt to change the policy which charges organizations a fee for the use of CCSU when tabling. Jasek wrote a memorandum to request an end to these charges. Jasek was also open to the senators writing a resolution in favor of ending the charges, saying the student voice is important in issues like these.
Following Jasek's report, Comptroller Evan Connor and his assistant Anthony Soto gave a brief update on the appropriations budget. According to their report, there is around $89,000 left in the budget as of March 8. The appropriations budget funds student bills and reimbursements for student organizations who compete, travel, or participate in community service abroad.
Luis Terrazas, Director of Public Relations released T-shirt designs for upcoming events such as the Splash-n-Dash, Spring Fling, and the Big Event.
Spring Fling is set to begin Monday April 16 and end with a concert April 20. The concert performer has yet to be disclosed, but will be held at the Aggie Outdoor Stage near the east side of the CCSU.
Director of Governmental Affairs, Uriel Munoz, reported current Lottery Scholarship bills and State Legislative resolutions with the help of special guest, Ricardo Rel, Assistant Vice President of Governmental of Affairs for NMSU. Senate Bill 140 passed through the NM Senate and was signed by Governor Martinez on Feb. 15, according to their report.
The bill decouples the Lottery Scholarship from tuition rates and states that the amount awarded cannot fall below $1,500 per semester at four-year Universities.
Also on the floor is an increase of $1.1 million in Instructional and General funds for NMSU, as well as a General Obligation bond in which the university would receive $31.2 million, according to Rel. Voters must approve the bond before it moves into legislature.
In other Senate business, Senators reflected on the past election season and debated changes the Chief Elections Officer could make in future elections, as well as heard committee reports and debated bills and resolutions.
One of the suggestions made to Nancy Mestre, Chief Elections Officer, included having a time limit set on Presidential Debates in light of this year's nearly three-hour long forum.
The meeting was adjourned after further bill and resolution readings as well as the discussion of unfinished business and announcements.