Morrow elected ASNMSU President; Cisneros elected Vice-President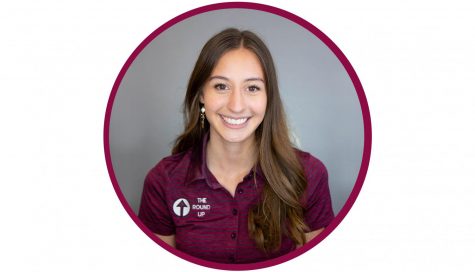 More stories from Alanna Herrera
The results are in for the Spring 2018 ASNMSU Election after the conclusion of the voting week on March 9.
The unofficial results were posted Friday evening after a month-long election process. Here are the results according to the tallies.
In total, 1744 NMSU students voted for Presidential seats. Candidate Emerson Morrow rang in 981 votes while Candidate Carley Casey came in second with 736 votes. 12 voters wrote in Isaac Rosenblatt, three wrote in Mike Chidiac, and Robert Cunningham, Antonio Tenorio, William Bradford, Mayci Lee, Caesar Beatty and Patricia Smith all had a single write-in vote.
Morrow, who is from Las Cruces, will be the second straight Vice-President to take the helm of President after current President Kevin Prieto won his seat last year after being Vice-President.
For the seat of ASNMSU Vice President, 1706 students voted in total. Unopposed Candidate Linda Cisneros-Ruiz came away with 1643 votes while 10 voters wrote in Anthony Trujillo. 13 other individuals received write-in votes.
Morrow and Cisneros ran a joint campaign during the election and campaign season.
The senator seats in the College of Education received a total of 26 votes. Salma Lopez received the most write-ins while Miles Harrison came in second.
The College of Engineering which had two seats open for Senate saw 372 total voters. Jonathan Ortiz came away with 142 votes, while Conner Stringam received 114 votes. Weston Stutzman followed close behind receiving 113 write-in votes.
The Graduate College had three seats available and received 746 total votes. Mohammad Tanash received the highest number of votes at 185, followed by Amer Abdelkareem AL-Radaideh with 173 votes and Gaspard Mucundanyi with 160 votes. Ahmed De Alba Garza received 128 write-ins.
In the ACES College, 248 students voted to fill the two available positions. Kristie Gallacher came away with 237 votes and Tyler Dubry had five write-ins.
For the four open seats in the College of Arts and Sciences, a total of 1131 votes were cast. Haley Stewart received the highest number of votes with 334 followed by Marcus Sanchez at 260, Reyaun Francisco at 245 votes, and Alexander Warner-Garrett at 242.
The College of Business had two available positions in which 215 votes were cast. Alexandria Beatty received 107 votes and Josiah Armstrong received 104.
The College of Health and Social Services received the least number of votes for the single seat with 12 votes. Thirty-five voters wrote-in Melina Burnside for this position.
The terms for the Senate, President, and Vice President last one year.
About the Writer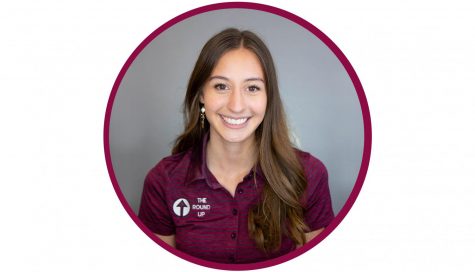 Alanna Herrera, Editor in Chief
Alanna Herrera is entering her fourth year at The Round Up, taking on her second year as Editor-in-Chief. She is a senior with a passion for storytelling...