NMSU cheerleaders to compete in NCA College Nationals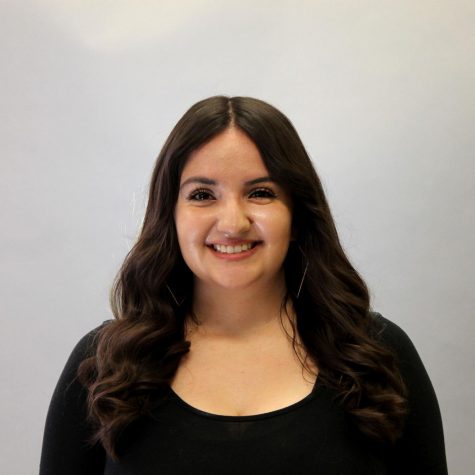 More stories from Aimee Ryan
New Mexico State Cheerleading will be in Daytona Beach, Florida from April 4-7 to compete in the NCA College Nationals with a gold paid bid. They will be competing in a large co-ed division and Pistol Pete will be competing in his own division as well on April 7. NCA competition will consist of two different routines over two different days.
Eighteen cheerleaders and Pistol Pete will be representing NMSU on the competition floor. Both the cheerleaders and Pistol Pete received bids for the competition—meaning they earned several amenities such practice time and assistance with their hotel due to an outstanding performance at an NCA camp that they attended in the late summer.
NMSU Cheer will begin their first day of competition—the Game Day portion—with preliminary forty-five second cheer routine. The cheerleaders will have the chance to showcase the creativity of their school spirit with the use of cheer with props such as megaphones, signs, and mascots.
Teams must compete to earn a satisfactory score to advance to the finals portion. This should take place for NMSU Cheer on their second day of competition should they achieve such a score.
This routine will be two minutes and fifteen seconds long. Some of NMSU's big competition will be from the University of Louisville, Texas Tech, and Oregon State University.
Pistol Pete will also take the floor in his own mascot competition where he will perform a skit with props. This time around is the first that the NCA is allowing a mascot to compete in human form without being required to wear a large head—and Pistol Pete is ready to showcase his Aggie spirit.
Cheer has been working hard all year among everything they do to master certain skills they will need for the finals round. They even worked with NMSU Assistant Swimming and Diving Coach Miranda throughout the year to assist the girls with some of their skills by working with body belts and trampolines.
"We owe a great gratitude to her [King] helping us out this year." says Head Cheerleading Coach Jessica Covington.
Some skills in their routine that will be judged include standing and running tumbling, partner stunts, pyramids and their transitions, hitting a number of structures, dance and jumps, and basket tosses that require several twists and flips.
NMSU Cheer typically competes in a few competitions per year but due to a heavy schedule, this competition will be their only one of the year. "We do too many things on our schedule and we were just unable to get a secondary competition this year." says Covington.
The team usually makes an appearance at the USA Nationals, but they will not compete this year because of a conflicting fundraiser they have scheduled.
Aside from fundraising, the cheerleaders have also made their appearances throughout fantastic seasons of sports, community events, and even larger events such as the 2017 Arizona Bowl and 2018 NCAA Division I Men's Basketball Tournament this year.
It has been quite a year for the spirit squad of New Mexico State and their chance to prove their athletic abilities and talents is nearing.
View Comments (1)
About the Writer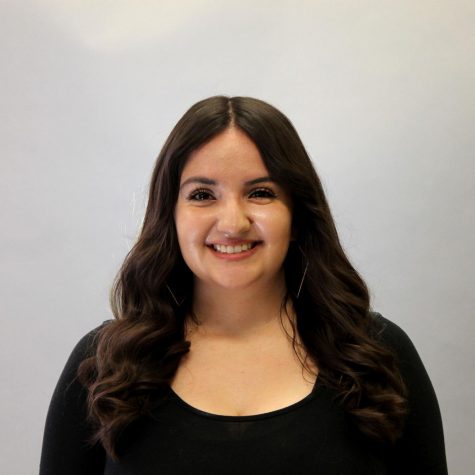 Aimee Ryan, Managing Editor
Aimee Ryan is a senior and Southern New Mexico native entering her fourth year at The Round Up and her first year as an editor. She worked as a staff writer...