Morrow and Cisneros prepare to take office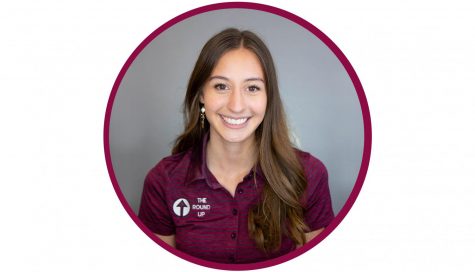 More stories from Alanna Herrera
After a month-long election race, the preparation for office has begun for President Elect Emerson Morrow and Vice President Elect Linda Cisneros.
The Associated Students of New Mexico State University wrapped up their Spring 2018 elections on March 9, and though the chaos of campaign is over, Morrow and Cisneros must now prepare for their roles leading the university's student government.
Morrow expressed his gratitude and relief after the tedious election season. "I felt like I didn't sleep for a couple weeks, but I was confident from the beginning that it was going to work out how it was meant to." Morrow said. "I'm glad that it's over and now I am ready to get to work."
As President Elect, Morrow's first order of business is building a team that shares the Morrow-Cisneros mindset. "Someone who shares Linda and I's vision form a more engaged student body and a more inclusive student government is key," Morrow said.
Morrow and Cisneros plan to hire a Chief of Staff and Board of Directors by the end of the school year.
In preparation for Presidency, Morrow has continued to meet with administrators, students, and faculty as well as sitting in on contract negotiations. "I've met with a few different departments already, and I'll spend a lot of time shadowing Kevin," Morrow said.
So far, Morrow has enjoyed taking on the role as President Elect, but said it's been no easy journey. "I'm still exhausted," Morrow said with a smile, noting he has been recovering from a recent knee injury.
As President, Morrow plans on dealing with Student Fees in an honest way now that he will be chair of the Student Fee Review Board. "As Student Body President I want to ensure a fair and equitable process for all student fee funded organizations," Morrow said.
Morrow is looking forward to an exciting and productive term as President as well as working closely with Vice President Elect Linda Cisneros.
Vice President Elect Linda Cisneros ran unopposed in the ASNMSU elections, but said she felt fulfilled in accomplishing her goals and grateful for the opportunity she had. Now, Cisneros is working hard to prepare for her upcoming term.
Assembling a team of well-fit leaders is Cisneros's first task. "I've been attending every committee meeting, just to see who is exhibiting qualities of leadership and who I think would serve well in the senate leadership," Cisneros said of scouting committee chairs.
Cisneros said she is excited to take on her new responsibilities as Vice President. "I've been preparing for this moment and now it's here," Cisneros said, "If anything, I'm nervous for my first senate meeting that I'm going to be chairing."
To prepare for her first meeting, Cisneros said she is working on her agenda and mentally preparing.
"I tell myself, I can do this, I can do this," Cisneros said.
Cisneros said she has asked Morrow a multitude of "hypothetical questions" to ease herself into her new role, and said senators are aware of the high expectations she holds for the upcoming year.
"I expect them to speak through the chair, really follow parliamentary procedure, and just be professional," Cisneros said.
As for a new senate, Cisneros is expecting a lot of new faces. According to Cisneros, the college of Arts and Sciences are losing almost half of their current senators.
Cisneros said she is looking forward to senate having a "fresh mindset."
"I'm excited and I'm ready," said Cisneros.
The application for Chief of Staff closes March 29, and other director positions close April 5.