Opinion: It's about time Doug Martin got his assistant coaches
Hang on for a minute...we're trying to find some more stories you might like.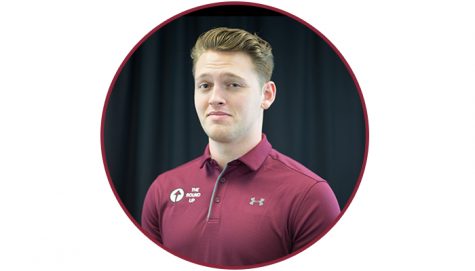 More stories from James Martin
Earlier this week, New Mexico State posted the football assistant coaching job on the school's website, allowing head coach Doug Martin to finally hire the ninth and 10th members of his coaching staff. While this is definitely a step in the right direction as far as looking after athletics, this is really the least the university could do for the football program.
Since becoming the head coach in 2013, Martin has had to work around being short-staffed, but an even bigger spotlight was shown at the discrepancy when the NCAA approved the addition of a tenth full-time assistant coach for college football programs in January of this year.
NMSU was the only FBS team in the country to finish their spring practices with eight coaches, while nearby rivals like UTEP and UNM already had their full staff of 10. Without these coaching jobs that Martin has petitioned for for months, the Aggies would be at a huge disadvantage, both on the field and in the recruiting game.
Coach Martin, who just recently joined the twittersphere this offseason with guns blazing, has also asked for pay raises and restructured contracts for his assistant coaches as well as a a modified contract for himself (one of the lowest paid coaches in the FBS) — all things that seem pretty well deserved after the historic 2017 season.
As you already know, the Aggies enjoyed their first winning season since 2002 last year and captured their first bowl victory in over 60 years despite being the most understaffed football program in Division I and the only athletic program in general to not have a full staff of coaches at the university.
In addition to being a national feel-good story on the football field, the NMSU football program's bowl game victory was a money-maker for the university, turning an estimated net profit of over $265,000 for the athletic department (fans, give yourself a pat on the back for that one). Geographical implications played a part in the game being so financially lucrative, but Group of 5 schools rarely make any money on bowl games, let alone a quarter-million dollars, making Martin's offseason wishlist all the more reasonable.
What's unreasonable, though, is expecting that level of success to continue with the program constantly working from behind the eight ball.
Director of Athletics Mario Moccia is at the mercy of the university and only has so much money to spend, but with the five-year extension of the athletic debt repayment plan being passed by the NMSU regents earlier this month, enough money should be freed up to take care of at least some of the requests.
Adding two new coaches — for around $50,000 each — is a good start, but that's just to get us on par with the rest of the country. If New Mexico State wants a program that makes bowl games and brings big money in, then Doug Martin needs to be provided with the necessary resources, or we'll just fall back in to the basement of college football.
Martin has said all offseason that academics and athletics are on the same team, and this move finally acknowledges that from the other side, but it shouldn't come to the point where I have to say finally.

Hang on for a minute...we're trying to find some more stories you might like.
About the Writer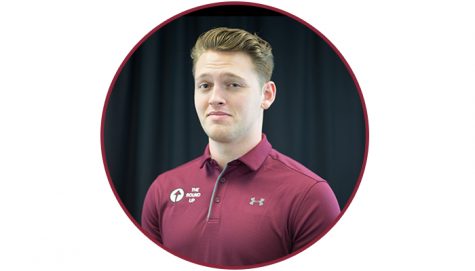 James Martin, Sports Editor
James Martin is a second-year sportswriter and a sophomore majoring in journalism. He was born and raised in Las Cruces, New Mexico and graduated from...