Aggies stay perfect in WAC with sweep over CSUB
Hang on for a minute...we're trying to find some more stories you might like.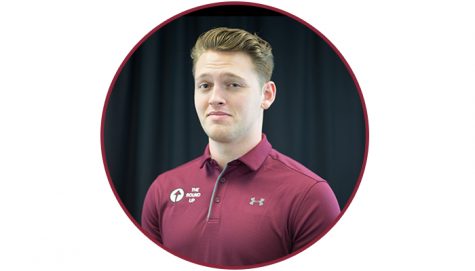 More stories from James Martin
New Mexico State played their best softball of the season in Saturday's doubleheader against CSU Bakersfield, dominating the Roadrunners in just about every facet of the game and preserving their perfect conference record.
The Aggies gave up zero runs on Saturday — winning 8-0 (in five innings) and 5-0 respectively — while completing the series sweep in which they only gave up two total runs. This was a stark difference from their defensive showing last Tuesday against UNM, where they gave up 13 runs on 14 hits.
"We had some things to take care of after Tuesday night to get back to being us so we committed to making sure every piece was going to be ready, and they were," head coach Kathy Rodolph said of her teams turnaround against CSUB after what she called a "wake-up call" game against the Lobos. "I felt like the pitchers did a great job and we really defended well behind them."
Analise De La Roca and Samaria Diaz did the bulk of the work from the mound for the Aggies in their shutout wins, pitching a combined nine of the 12 innings played, with Mikayla Bongi closing the early game and Kayla Green capping off game two. The two shutouts on in Saturday's doubleheader mark the NMSU's fifth and sixth shutout of the season, and fourth in their last eight contests.
In order to win, though, runs must be scored, and while there wasn't an onslaught of hits, the Aggies got the job done from the plate.
NMSU (21-15, 6-0 WAC) only managed 11 hits in both games of the doubleheader combined, including meek four hit showing in the late game, but a lot of that was the Aggies taking what they were given, with seven batters getting walked (and two runners getting walked in to score) during the 5-0 win.
The opening game of the day was definitely more exciting from an offensive standpoint. Kelsey Horton started things off with a solo shot home run in the first inning, setting the tone for what the day was going to be like for the Roadrunners. The Aggies went off in the third, with multiple runs coming in on wild pitches and Victoria Castro hitting a homer of her own, but Horton finished things off, going yard for the second time of the game in the fourth, effectively forcing the run-rule to be applied after CSUB's scoreless fifth.
"Kelsey's going to get everybody's best shot every time every single time we step on to the field," Rodolph said when asked about her star player, who is putting together a strong case for her second straight WAC Player of the Year award this season. "What I love about Kelsey is she's letting the game come to her now and she's taking what they give her and she definitely will hit a mistake [made by the other team]."
Rodolph is confident in her squad after a real bounce-back performance this weekend, which is going to be huge Aggies, who are set to face a tough test next weekend when they travel to Phoenix to take on pre-season WAC favorite, GCU.
"We absolutely understand what the expectations are when we put on our uniform and we understand that we're representing something much bigger than ourselves," Rodolph said. "We're going to take an awful lot of pride when we put on that uniform… we're going to come out to play."

Hang on for a minute...we're trying to find some more stories you might like.
About the Writer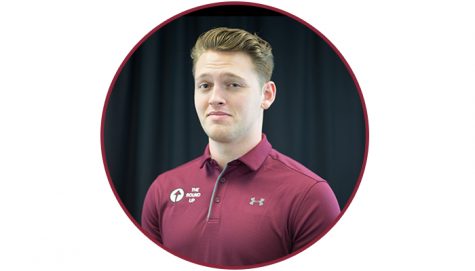 James Martin, Sports Editor
James Martin is a second-year sportswriter and a sophomore majoring in journalism. He was born and raised in Las Cruces, New Mexico and graduated from...