Arthropod museum hosted by NMSU begins this weekend
Hang on for a minute...we're trying to find some more stories you might like.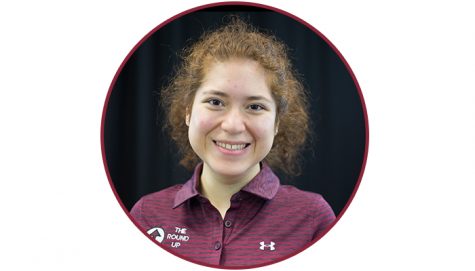 More stories from Lauren Roman
An informative museum to learn about some of the creepy critters that roam in the region is set to begin this weekend inside New Mexico State University's Skeen Hall.
On Saturday, April 14th, from 1 p.m. to 4 p.m., the New Mexico State University College of Agricultural, Consumer and Environmental Sciences will have an Open House for the residents of Las Cruces. It will be an event in which NMSU students and faculty will present family-friendly activities such as animal exhibits, museum tours, and learning games to the public. One museum tour, the Arthropod museum, is considered to have the largest collection of arthropods within the state.
According to the dictionary definition, arthropods are invertebrate animals that include creatures such as insects, spiders, and crustaceans. At the museum, people are welcome to observe these animals up close. Although the museum works to provide the citizens of Las Cruces knowledge about arthropods, it also acts as an outreach program for the state of New Mexico.
"Our outreach is pretty big on campus," Dr. Scott Bundy, the professor of Entomology and the director of the NMSU Arthropod Collection, said. "We see anywhere between 15,000 and 2,000 kids. We also have about 10 to 15,000 people in the state that we see. We go around to the local fairs as well. There's a lot of opportunities for us to show people how cool insects really are."
Helen Vessels, the Curator and Outreach Coordinator for the Arthropod Museum at NMSU is charged with talking to local schools and scheduling visits with the Las Cruces community.
"I've recently been invited by a professor to go to the Farmer's Market on April 21st to talk to people and present our insects," Vessels said.
100 years of collecting these interesting creatures has provided NMSU with the opportunity to observe the ones that are known and identify the ones that are unknown. In the Arthropod museum, there is outreach and there is also research. The Department of Entomology, Plant Pathology, Weed Science, NMSU, and the state of New Mexico all consider the Arthropod museum to be a valuable resource.
"We use the arthropod collections we have to teach college classes," said Dr. Bundy. "The museum really acts like a library. We document all the species we have in the area and with insects, there is about a million described species right now. So, there can't be experts for all of them. For instance, I am an expert in true bugs, so I know that group, but I don't know the other ones. But we have experts from all different areas. If there is a new species, we can work together to figure it out."
The museum is filled with cabinets that hold different types of arthropods. In the back, there is a unique collection of scorpions and spiders that are carefully stored in containers filled with alcohol. According to Dr. Bundy, this is so that they can maintain the insect's bodies, since spiders and scorpions tend to shrivel and dry up.
Another unique quality about the Arthropod museum is that the scientists there use cameras to take detailed pictures of the insects they find. These are then placed into databases and files.
People from all over Las Cruces can visit the Arthropod museum at the ACES Open House this week to observe the various arthropods that the museum holds.

Hang on for a minute...we're trying to find some more stories you might like.
About the Writer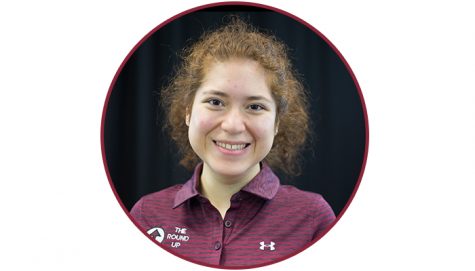 Lauren Roman, Staff Writer
Lauren Roman is a sophomore at NMSU, currently working towards a bachelor's degree in Creative Media. She was born and raised in Las Cruces, New Mexico...