Animal companionship classes offered at NMSU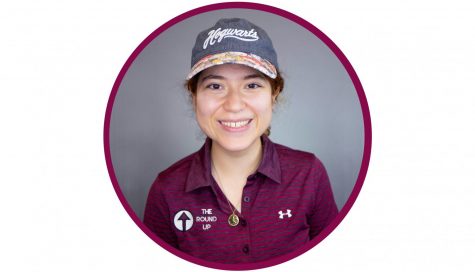 More stories from Lauren Roman
It is not uncommon for people to have pets. In fact, according to the American Pet Products Association's 2017-2018 National Pet Owners Survey, about 60 percent of U.S. citizens have dogs and about 47 percent have cats. Because of the rising popularity of household pets, New Mexico State University is providing animal companionship courses that are open to all students.
Eight years ago, Dr. Gaylene Fasenko arrived at NMSU to start the animal companionship program.
"Since I've been here, I've developed four other classes. When I came here, there was one companion animal class that focused on management. It is still taught and covers a variety of animal species such as reptiles, dogs, cats, and rodents," Dr. Fasenko said. "In that class, I teach the basics of nutrition and health and diseases."
When Dr. Fasenko came to NMSU, she developed the Intro to Companion Animals course, which is open to all freshman and focuses on the history, current, and future uses of companion animals.
"I also have a 312V class," said Dr. Fasenko. "If you're a student here, you know that you have to take a few Viewing Wider World classes, and this is one of them. And that one is called Companion Animals and Human-Animal interaction. It is in this one that I always warn my students it's not just about petting puppies and kitties. In that class we learn about the good, the bad, and the ugly."
The good part, Dr. Fasenko explains, includes service animals, therapy animals and how they're trained and what they're used for. The course will include students getting to observe the different contributions animals have toward human health and wellness.
The bad part, will discuss animal hoarding, which is the unhealthy ownership of more than one animal, and the improper care of animals.
"And the ugly will include something called 'the link' because of the connection between human and animal abuse," Dr. Fasenko explained. "Sociology and psychology researchers for the past ten to fifteen years have noticed there's an association. If there' s an animal being abused in the home and there are other people in the home, it is most likely that those people are being abused as well."
Although the topic is heavy, Dr. Fasenko believes that it is beneficial and important, especially for students who are in criminology, early childhood education, and psychology. By becoming familiar with the topic, they are more aware of the different warning signs that humans may show.
"Other majors should also take note of the subject, so they can keep their eyes open," Dr. Fasenko said.
The other course, Companion Animal Behavior and Training, will take a more in-depth look into cats and dogs and how owners can influence their pet's behavior.
Students will benefit from taking these classes by expanding their knowledge and becoming more aware of the complex characteristics of household pets, how to properly manage them, and their history.
About the Writer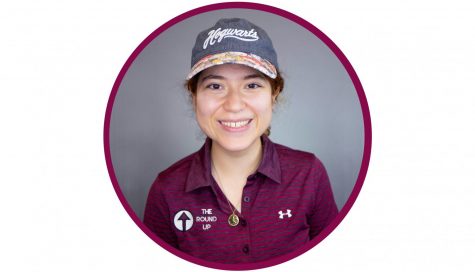 Lauren Roman, Staff Writer


Lauren Roman is a junior double majoring in Animation and Marketing at New Mexico State University. She has been a staff writer for the Round...