New Mexico State officially identifies two-finger pistol as school-spirit hand sign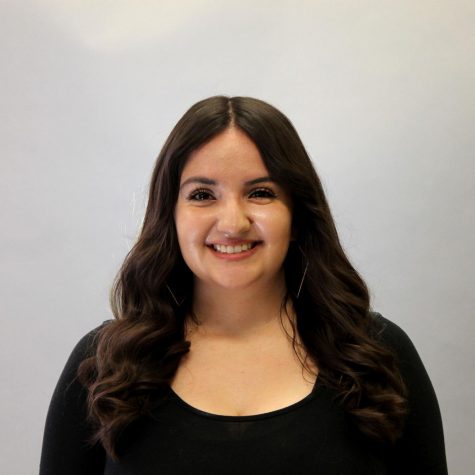 More stories from Aimee Ryan
All Aggie fans—whether they are students, staff or alumni from New Mexico State University or locals from the community, can be seen representing the traditional "guns up" hand signal to show their spirit for NMSU. Often times, there is confusion about the pistol—should it be formed with one finger or two? In other words, with one finger or two? The answer seems to lead to the side that the NMSU pistol is a double-barreled one.
Aggies imitate their mascot Pistol Pete by throwing up their hands in a manner that resembles Pete's pistol. Lots of the times, the "pistol" is formed differently by fans.
Attend an NMSU sporting event, for example, and some fans will make a double-barreled pistol and others, a single-barreled pistol. Many students are not sure where to turn for the right answer—What is the right way to form the gun?
The Round Up met with Charles Trujillo who is a student assistant in the Aggie Welcome Orientation program at NMSU. The program teaches incoming NMSU students all the ins and outs of the university, including the many traditions it has.
Trujillo among other leaders in AWO teach students that the correct way to do "guns-up" is with two extended fingers plus the thumb. He explains the pistol is a double barrel and there is a correct way for it to be formed.
"Basically, you form your hand in what you could say a 'pistol'. Put your thumb up, your index and middle finger out, then form the guns, and then angle 'up', out, and at a slight angle. You point it up and of course we don't put 'em at other people—we just point 'em straight up."
Trujillo, among many others NMSU students, argue that forming the pistol with only the index finger represents Texas Tech University. Students at TTU are known as Red Raiders.
According to Texas Tech's website, TTU also has a "guns up" hand symbol tradition. Red Raiders form their guns by extending only the thumb and index finger and keeping the rest of the fingers tucked in.
"If you are doing that [hand gun with only one extended finger] at a football game or anything, that is not [representing] NMSU." says Trujillo. He also claimed that the Office of Alumni Associations will say that NMSU's pistol is double barreled, or done with two fingers.
NMSU Athletics Assistant Athletic Director, Marketing and Promotions DJ Downs notes that students' way of forming the gun "has naturally evolved." Like Trujillo, he says that NMSU's way of forming the gun is a way that distinguishes the university from others.
When Downs was a student at NMSU, he was Pistol Pete for three years and ended his role in 2010. During his time as Pistol Pete, he always had a prop gun and did not form the guns with his own hands. He has noted that since the beginning of his time at NMSU, he has witnessed an evolution of pride in students.
"Everybody [students] did it naturally. It's naturally evolved from something from Oklahoma State and Texas Tech." said Downs. Like NMSU, Oklahoma state is a land-grant university whose mascot is their own Pistol Pete.
Downs said that no one is "wrong" so to speak if they make the guns in one way or another—however, he also says as a representative from the Athletics Department, that they [Athletics] are "ready to make that statement", that NMSU's pistol should be a double-barrel.
Departments like Aggie Welcome & Orientation and athletics are on the same page as to how they believe the gun should be formed from how they observed students. Small traditions like these can be a part of the bigger picture that brings more unity to the university and all of its fans—students, alumni, faculty, staff, and so on.
Leave a Comment
About the Writer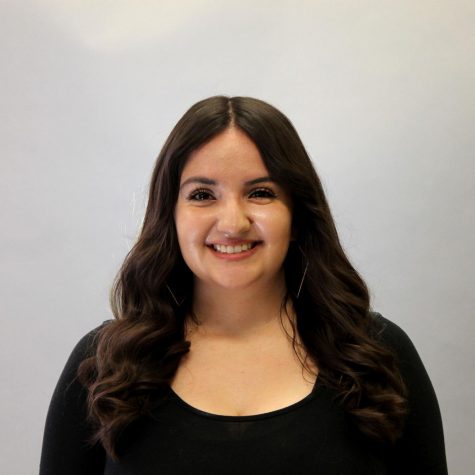 Aimee Ryan, Managing Editor
Aimee Ryan is a senior and Southern New Mexico native entering her fourth year at The Round Up and her first year as an editor. She worked as a staff writer...