NMSU takes part in 'It's on Us' movement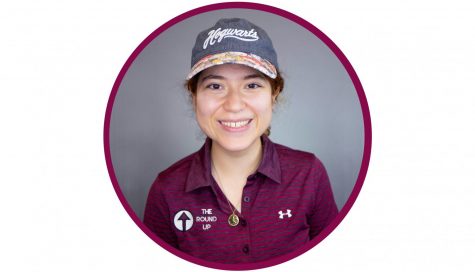 More stories from Lauren Roman
Sexual assault has become a prominent issue especially on university campuses, and New Mexico State University is doing its part to bring awareness to the issue.
The It's On Us movement at NMSU has taken it upon itself to inform people on campus, and in Las Cruces about the problems society is facing, how to intervene, and the creation of a safe environment for both men and women. They also encourage the support of those who have been sexually abused and how to identify a situation where sexual assault may occur.
On September 2014, the It's On Us movement launched nationally. It formed after the White House Task Force to Prevent Sexual Assault commented on the importance of raising awareness to end sexual offenses. Not only do students engage in the campaign, but leaders, parents, organizations, and companies have also contributed to the campaign's cause. As of 2016, there have been 300,000 people who have committed to taking a stand against sexual violence by taking the It's On Us pledge.
The Office of Institutional Equity at New Mexico State University will be contributing to the movement by promoting the It's On Us campaign on campus. Beginning Wednesday morning, they closed their office doors to host an event in which students could take the pledge to prevent sexual assault and receive a free t-shirt.
Janell Hernandez, a junior, was one of the students who participated in the event.
"It's really important to me to raise awareness to sexual assault," Hernandez said. "It's something I've been involved in for a long time. I think it's important that people recognize the signs of it and ways to prevent it."
Lauri Millot, executive director of the Office of Institutional Equity and Title IX coordinator, oversaw the It's On Us Campaign event outside Corbett Center Student Union.
"This event is a way for the community to take responsibility for itself," Millot said. "It's a way for the community to say sexual assault is no longer allowed and we're going to support survivors. So, it's important to put everyone's name out there and have them take ownership, because that's the only way it's going to change."
Millot also discussed what the It's On Us campaign means to her personally.
"Everyone knows someone has been sexually assaulted," said Millot. "It may not be my brother or sister, but it's somebody I know. Is it personally harmful to me or hurts me when somebody is assaulted? Absolutely."
The executive director also shared some useful tips on preventing sexual assault.
"Keep track of your friends. Too many times people drink too much, and they do something, or they feel uncomfortable in a situation and they don't know how to say, 'I want to leave this situation'. So, be there for your friends," Millot said. "That's the biggest thing. Be that bystander that looks out for situations and helps somebody withdraw from it."
"There will be a bystander training starting next year for anybody who wants to learn how to intervene and support someone who might be in a situation that could rise to the level of sexual assault" said Millot.
Students can contact the Dean of Student's office, law enforcement, University police, or the Office of Institutional Equity if they are interested. They are also encouraged to take the pledge and join the university in taking a stand against sexual assault.
About the Writer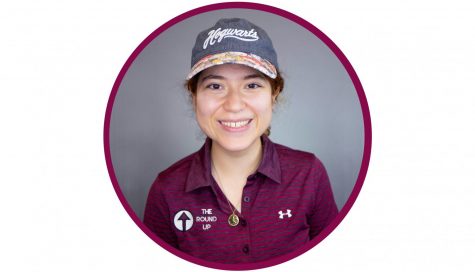 Lauren Roman, Staff Writer


Lauren Roman is a junior double majoring in Animation and Marketing at New Mexico State University. She has been a staff writer for the Round...