NMSU students can meet the five Chancellor candidates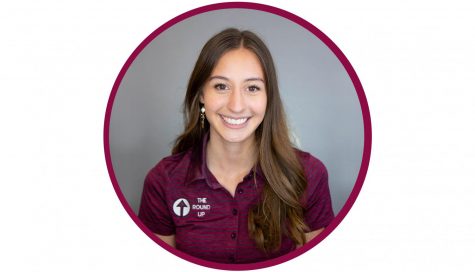 More stories from Alanna Herrera
NMSU students are invited to participate in a University hosted forum for each of the five finalists for Chancellor during the candidate visits April 22 through May 5.
According to an email from the Board of Regents, each forum will be held from 10:15 to 11 a.m. in Corbett Center's Auditorium, Room 247. Webcasts will also be available online (hyperlink to panopto.nmsu.edu/chancellorsearch) This event is in collaboration with the Regents and ASNMSU leadership, and will include introductions, a discussion focused on prepared questions and open Q&A session. Undergraduate, graduate and DACC students are welcomed.
ASNMSU President Kevin Prieto, said student participation at the forums will be highly beneficial.
"Going to these student forums are really important, students get engaged and are actually able to see the candidates and get to know them," Prieto said.
Recently, ASNMSU asked students to submit questions and settled picked five questions and four alternative questions to lead the forum with. Prieto said the floor will be open to further questions near the end of the forum.
"This person who is potentially going to be our chancellor is really important," Prieto said. "The students are the main customers, the main reason why the university's here. They are the ones who benefit the most."
The five questions from ASNMSU are categorized based on culture, graduate students, NMSU as a whole and the importance of student organizations.
Prieto, who helped narrow the candidate pool from 15 to five, does not foresee a forerunner for the upcoming Chancellor position.
"I like to go in with an open mind. I like them all, they would all be beneficial to the university and the future of it," Prieto said. "All of them are really different– so I think that's really cool and makes it even more important for students to go to each single open forum."
Prieto encourages students to attend the student forum rather than the community forum to ensure that the voice of the students is heard.
"We are that important, we have that much of a voice on campus," Prieto said. However he said missing classes is up to the student's discretion and emphasized that "education comes first."
Students who cannot make the forum in person can find a live stream on the ASNMSU Facebook page and can submit their questions via comments as well.
"I just ask for full engagement, however that may be," Prieto said. If the majority of the student body voices the favor of one candidate, ASNMSU can endorse that person, Prieto added.
John Floros, Ph.D, will be first to visit NMSU on April 23. Floros is the Dean of the College of Agriculture and and director of K-state research and Extension at Kansas State University.
Following Floros is Robert Marley, Ph.D. Marley is the Provost and Executive Vice Chancellor at the Missouri University of Science and Technology and Professor of Engineering Management and Systems Engineering. Marley's student and open forum will be held Thursday April 26.
Monday April 30, Brian Stevenson, Ph.D., former President of Lakehead University in Ontario, Canada, will hold his student and open forum.
NMSU alumni Dan Arvizu, Ph.D., will be on campus for forum Wednesday May 2. Arvizu is the Senior Adviser to the Emerson Elemental Practice of Emerson Collective and Retired Director of the U.S. Department of Energy's National Renewable Energy Laboratory.
Finally, the only female candidate, Barbara Damron, Ph.D, will hold her forum Friday May 4. Damron is the Cabinet Secretary of the New Mexico Higher Education Department and State Higher Education Executive Officer for New Mexico.