Aggies end WAC play with two commanding wins, clinch top seed for conference tournament
Hang on for a minute...we're trying to find some more stories you might like.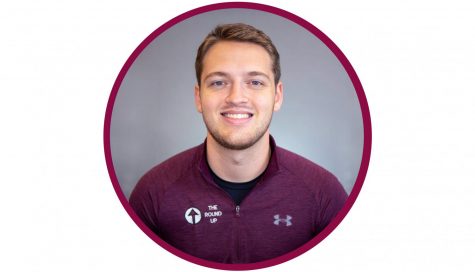 More stories from James Martin
Like they have throughout much of the season, the New Mexico State softball team delivered when they had to — this time to secure their fourth straight regular season WAC championship on senior night… (no pressure or anything.)
After dropping game one of the series last night, the Aggies needed to win both games of today's doubleheader against Seattle University to clinch the top spot in the conference. Not only did NMSU (26-11, 11-4 WAC) win both games, though — they dominated one of the best teams in the conference from start to finish in each, forcing the run rule after the fifth inning of both contests.
"I asked them to keep it simple. We do simple really well and each if each one of them brought their piece, I promised it would be enough," head coach Kathy Rodolph said, praising her team's bounce back performance. "Tonight, we played defense behind our pitchers. I thought they did a great job keeping them off balance, but as you saw the game, we ran a lot of things down that last night would have been a hit, but today it's not. It meant more."
NMSU methodically piled on the runs in game one, scoring in all five innings played with eight different players accounting for their 10 hits in their 9-1 victory. Kelsey Horton and Nikki Butler pitched in a couple of two-run home runs in a balanced attack from the plate, but it was senior Fahren Glackin who would "win" the game, drawing the walk that would bring Destiny Blueford home, forcing the run rule.
As Rodolph mentioned, the Aggies defense was stellar, and when you pair that with superb pitching from the circle, it's tough for other teams to do anything. Analise De La Roca and Samaria Diaz combined to pitch all 10 innings played Saturday evening, giving up just two hits for one run in the first game and three hits for two runs in the decisive game two.
Game two was also when Kelsey Horton cemented her status as the best player in the WAC, hitting two more homers (bring her to 22 on the year), including the walk-off grand slam to win the game in the fifth inning that officially captured the regular season title.
"Today was a new day and we had seen almost all their pitches so we kind of knew what we had. We weren't going to let anything from last night come into today," Horton said. "In the first game, when we were scoring in the bottom of the second inning and it was 5-0 I knew we had them because I knew that we would score every inning and do everything that we could."
The Aggies will finish out the regular season against Arizona State next Tuesday before they go for their third WAC tournament title in four years. NMSU will also play host to the tournament, adding another advantage that sets them up to continue the most successful run in the program's history.
"I'm going to tell you right now, there's an awful lot of parody in the conference this year, but I am extremely glad it's at home. We play well at home typically and we're a little bit more used to the heat," Rodolph said. "I'm excited to see how far this group can go. I think if it's about work ethic and doing the little things, we've got a great chance."
A great chance for sure — now it's time to make it happen.

Hang on for a minute...we're trying to find some more stories you might like.
About the Writer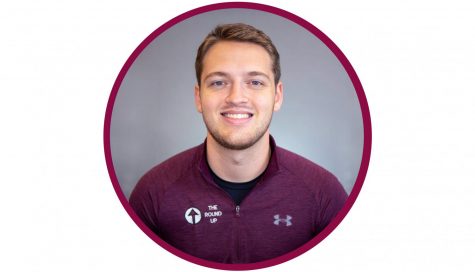 James Martin, Sports Editor
A Las Cruces native, James Martin enters his third year at The Round Up and first as assistant editor. The junior loves Minecraft and good vibes...