ASNMSU holds last meeting of 2017-2018 school year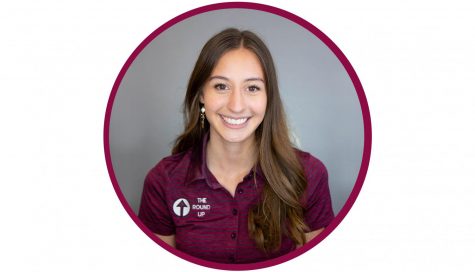 More stories from Alanna Herrera
The president, vice president and senator-elects for the Associated Students of NMSU were sworn into the 62nd Senate Thursday evening. Fifteen senators, President Emerson Morrow and Vice President Linda Cisneros took oaths of their prospective offices.
2017-2018 ASNMSU President Kevin Prieto gave his State of the Association Address to begin the nearly eight hour meeting which followed. Prieto thanked the Association and praised the teamwork which made their goals attainable.
Associate Justice Ivan Sarabia swore in President Elect Emerson Morrow first. Morrow shared his excitement for office after the final senators were sworn in.
"I am sad to be leaving the old senate but I know that we're really gonna be able to help out students in the next year," Morrow said.
After waiting nearly eight hours to take his oath, Morrow said he was more than content with how his final meeting in the 61st senate turned out.
"I wanted a really exciting last meeting, and boy did I get it," Morrow said. "That was so dramatic!"
Preceding the oaths, the senate debated a suspected fraudulent bill for nearly two hours in addition to a senatorial impeachment and general departmental reports.
Vice President Elect, Linda Cisneros said she was proud of the 61st senate and eager to take on her role as the upcoming Vice President of Senate.
"I look forward to working as hard as I can for our students," Cisneros said. "I'm really excited to fulfill my campaign promises."
Graduating from ASNMSU's 61st senate included President Pro-Tempore Delorean Forbes and ASNMSU President Kevin Prieto.
Forbes has been involved with the Association for several years and spoke highly of the senate and its future.
"There are a lot of colleges who have student governments, but this one is special," Forbes said. "I just really hope and expect -and assume- that given the caliber of the senators coming into ASNMSU now, that the next generation of ASNMSU members will be even better than this past one."
Prieto will be graduating in May with a degree in Business Management. After serving in ASNMSU during every semester of his college career, leaving is bittersweet.
"It's been a really fun time, it's been a really good road and I had the best time of my life here," Prieto said. "I just want to thank all the students, faculty, staff and administration that I worked with who helped me and really believed in me. We got to the mission and did all we had to do."
Prieto finished by saying there's still work to be done for the Association.
"ASNMSU is prospering and serving students always," Prieto said.
In other meeting business, over 10 bills were appropriated to reimburse student conferences, community service abroad and Flamenco dance research. The senate also saw a suspected fraudulent bill and the impeachment of a senator.
ASNMSU will convene in August of 2018 for the 62nd Senate's first meeting.