NMSU seeking to rename room after controversial company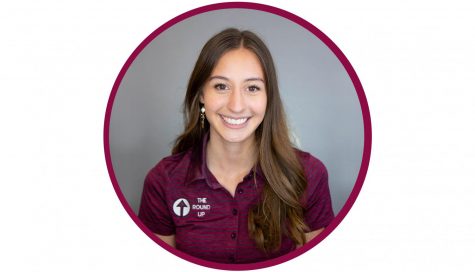 More stories from Alanna Herrera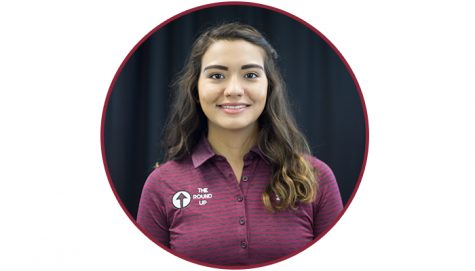 More stories from Cassidy Kuester
New Mexico State University is considering renaming room 348 in Engineering Complex III after Halliburton, a controversial oil company trailed with a slough of negligent environmental history. This has some students and faculty concerned about the negative connotations associated with the name.
Halliburton, known for their suspected involvement in the Iraq war and the Deep Water horizon scandal, has been thoroughly involved with NMSU since the 80's.
The Halliburton Foundation, a U.S.-based organization that supports education at all levels, has most recently donated to NMSU to support and retain women entering the field of Engineering.
After donating nearly $200,000 to the University and funding several programs since 1985, the Dean of the Engineering college and University Advancement felt they needed to thank their "long-standing partner."
The process for renaming an interior space or building consists of several administrative procedures. After a renaming memo is drafted by a Dean, the renaming moves to the naming committee which consists of high university officials; deans, the provost and the ASNMSU President, among others. The Board of Regents then makes the ultimate decision to okay a name change.
During the committee discussion, Justin Bannister, Associate Vice President for Marketing and Communications at NMSU, confirmed that some members voiced their disapproval over the renaming. It is unclear who those individuals were, however.
"I believe there was one individual who was the most passionate about it and maybe one or two other individuals who also expressed their concerns," Bannister said.
The "debate" did not last longer than five minutes according to Bannister. Though the concerns were discussed, the vote proceeded and was primarily in favor of moving forward by a majority of the members.
Despite having a not-so-reputable name, NMSU stands true with Halliburton's contributions. University Advancement Vice President Andrea Tawney, said the controversies are nothing compared to scandals such as the Enron case, a company which collapsed after a massive accounting fraud scheme.
"If it's something egregious, not to say that maybe some people feel Halliburton's involvement in [scandals] are; I'm not trying to minimize that. If it was something of the Enron caliber that is something that I as the chair would present to the committee," Tawney said.
Named the fifth lease reputable company by Forbes in 2011, Halliburton has stakes in over 70 countries across the globe. In New Mexico alone, Halliburton has centers in Farmington, Artesia, and Hobbs.
In fact, a toxic acid cloud coming from the Halliburton Energy Services center in Farmington forced residents to evacuate their homes in 2006 according to the Albuquerque Journal.
Incidents like these have caused Halliburton to be the center of controversy in environmental issues. This includes their involvement in the well-known Deep Water Horizon oil rig explosion.
The company was contracted by BP to cement the well that was ill-fated to burst in the Gulf of Mexico. The explosion killed 11 workers and spilled millions of gallons of oil into the ocean tainting miles of beaches. As a result, Halliburton paid $1.1 billion in damages.
Caleigh Brennan, a senior engineering major at NMSU, said that it's inappropriate for the engineering department to rename a room after Halliburton regardless of any contributions they have made to the university.
"What they stand for obviously is corrupt business and endangering people. Maybe [NMSU is] not looking too much into their background information and are more interested in the dollar signs," Brennan said.
Though Brennan recognizes that it may not be appropriate for NMSU to accept donations from Halliburton, it may be necessary as the university struggles with budget issues, she said.
Outgoing ASNMSU President, Kevin Prieto, sits on the naming committee but said the Halliburton naming was unfamiliar to him.
"If that's something that's concerning students, I'd be more than happy to speak up on it," Prieto said.
Dean Lakshmi Reddi of the Engineering college stressed the importance of balancing a corporation's good contributions and bad history.
"The companies are like humans, we tend to have some rough ends," Dean Reddi said. "If you look at, for example, Exxon, they had a huge oil spill. There was still good they were doing."
Dean Reddi emphasized that we should not condemn corporations based on their past.
"We need to be careful about painting a broad stroke," Reddi said. "Halliburton has so many wings-they have the civil infrastructure- they do some amazing things here. They have some problems here and there, they have these reputations in one corner."
Companies who have naming rights are always monitored, though, Reddi said.
"We need to look at the bigger picture, Halliburton or Exxon for example, if you ignore some of those dangerous spots, they were doing some amazing things with civil infrastructure," the Dean said.
The University's overall message was clear; they do not believe the shady reputation of Halliburton will reflect negatively unto the high standard which New Mexico State University holds itself. As for NMSU providing a nearly-permanent namesake for Halliburton–it's up to the student voice and the Board of Regents to decide.
About the Writer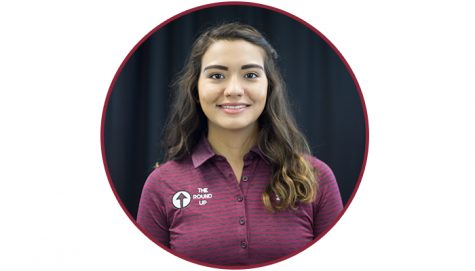 Cassidy Kuester, Director of Multimedia
Cassidy Kuester enters her second year at the Round Up and her first as the Multimedia Editor. In her first year, Cassidy reported on a plethora of subjects...