Fall camp gets underway this weekend for NMSU football
Hang on for a minute...we're trying to find some more stories you might like.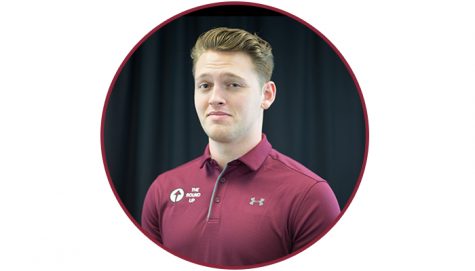 More stories from James Martin
We're officially in the home stretch of summer, and while that may bring cause to mourn for students, football fans are finally starting to see the light at the end of the tunnel.
The offseason is behind us, New Mexico State's fall camp starts this Sunday and the season gets under way in less than one month when the reigning Arizona Bowl champions take on Wyoming inside Aggie Memorial.
These next few weeks will be key for head coach Doug Martin and his staff as they try to build on a historic 2017 season. NMSU is positioned for more success in their first season as an independent after a four year stint in the Sun Belt, but uncertainty still surrounds the team with the departure of several critical contributors from last year's senior class. Here are a few things to look out for as the season approaches.
Time for a winner to be crowned in the quarterback competition
Finding the successor to Tyler Rogers was undoubtably the team's biggest storyline entering the offseason, and with one month until the season, an official decision is right on the horizon. Ultimately, the competition has come down to senior Nick Jeanty and junior Matt Romero.
Jeanty is a long time backup and has the edge in experience, appearing in 15 games and starting five throughout his career at New Mexico State. In his lone start last season, Jeanty led the Aggies to a late November victory over Idaho that kept the NMSU's bowl chances alive, going 31-of-49 for 231 yards through the air while tacking on 43 yards on the ground.
The likely starter, though, is Romero, a JUCO transfer from Palomar College in California. Romero threw for over 5,400 yards in his two years as a Comet, including an impressive 2,900 yard, 26 touchdown 2017 season. Throughout spring practice, Romero also displayed excellent mobility and likely has the higher upside for the program, with multiple years of eligibility remaining.
Who becomes the No. 1 option at wideout
The receiving corps are one position group that return a majority of last year's difference makers, but Jaleel Scott's departure to the NFL has left big shoes to fill as a go-to option in the arial attack.
The likely solution is having a production-by-committee approach similar to the Gronkowski-less Patriots. While the top two receivers in Scott and Larry Rose III are gone, the next five leading pass catchers in OJ Clark, Anthony Muse, Johnathan Boone, Jason Huntley and Izaiah Lottie are back and ready to take on bigger roles. With that depth mixed with experience, this wideout group is likely one of the team's biggest offensive assets.
NMSU also have the players to replace the Baltimore Ravens' fourth round pick from a size standpoint, with three junior college transfers, all 6'4 or taller, coming in to the program. It will be a tough task living up to last season's passing attack that ranked sixth nationally, but the Aggies definitely have the potential to put up serious numbers, especially with Martin running the offense.
Another step for the defense
One of last year's biggest surprises was the huge jump NMSU's defense took in Frank Spaziani's second year at the helm, turning a unit that had for years been viewed as a weakness into a legitimate strength by the end of the season.
Losing Jaden Wright and Dalton Herrington will hurt, especially from a leadership perspective, but nine of the 11 starters return (as well as several integral role players), including Terrill Hanks, who finished last season with the seventh highest grade among all FBS linebackers with an 89.3, according to Pro Football Focus. Hanks, along with Roy Lopez, Malik Demby and Cedric Wilcots among others will look to put together another dominant season of rushing the passer after picking up a program record 43 sacks in 2017, good for the second most in the nation.
Javahn Ferguson and Lui Fa'amasino will shore up the middle of the defense in Herrington's absence while NMSU continues to add more JUCO transfer talent in the secondary with Ray Buford Jr., who is likely to slide in to one of the corner back spots as playmaker Shamad Lomax makes the transition to strong safety.
Expectations for the defensive side will be as high as they've been in the Doug Martin era, and with reason. Spaziani's group may need to carry the team early as the offense finds their identity and will need to have another improvement filled season if the Aggies hope to go bowling in consecutive years.

Hang on for a minute...we're trying to find some more stories you might like.
About the Writer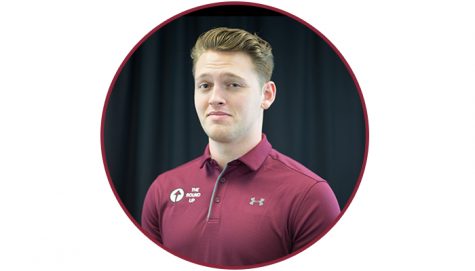 James Martin, Sports Editor
James Martin is a second-year sportswriter and a sophomore majoring in journalism. He was born and raised in Las Cruces, New Mexico and graduated from...