Huntley stepping up as No. 1 back for Aggies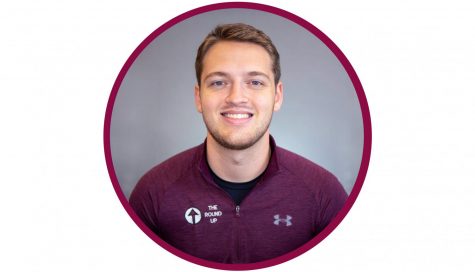 More stories from James Martin
Rarely do teams find immediate successors for legendary players, and while it is safe to say that Larry Rose III qualifies for that legend status at New Mexico State, the Aggies don't have to worry about a drop off at the running back position with junior Jason Huntley taking the reins.
Rose III has been the bell-cow for the last four seasons for NMSU, finishing his career with 5,714 yards of total offense and 42 total touchdowns, but in 2017, Huntley burst onto the scene as an uber-productive change-of-pace back that can do it all, tallying 420 yards on 70 carries for a touchdown while adding 363 yards on 39 catches for two more scores.
Last season, Huntley averaged an impressive six yards per carry, but has always been efficient whenever he gets the ball, dating back to his time at Martin High School where he averaged a whopping 13.2 yards per carry in his two years in Arlington, Tex. This year, though, Huntley will be tasked with assuming a heavier workload as the No. 1 back, but is confident that that productivity will translate into a bigger role.
"When I would get in fresh, it would just be like 'Who is he? Where did he come from?' Now I think it'll put a little more attention on me, but we'll have some more answers for them," Huntley said when asked about the difference between being a backup or the main guy out of the backfield. "I just want to put my team in the best situation I can… Getting reps with Larry, I got to see how he did everything and it honestly helped me out. Whenever I was out there on the field [last year], I'd think 'Okay, this is how Larry do it, let me see if I can do it like that.' It just kind of motivated me."
Head coach Doug Martin doesn't expect the running game to take a dip with Huntley leading the way, either.
"Oh, absolutely," Martin said with no hesitation when asked about whether Huntley will be able to carry the load the way Rose III has for the last few seasons. "With Jason, obviously it's the speed. He's got tremendous speed and he's awesome in the passing game, so getting Jason on the corner is pivotal. We need to get him in space — he's not an up the middle runner as much as he is on the outside.
"Jason's kind of the same as Larry," Martin went on to say. "When he came here I think he was about 150 pounds, now he's almost 190-something. Coach Decker's done a great job bulking him up… I think he's in for a great year."
It's easy to draw comparisons between Huntley to his RB1 predecessor in Rose III. From their size, to their shiftiness, to their style of play and ability to move around anywhere in the offense, Huntley is incredibly similar to Rose III and many of the other modern day running backs dominating in the NFL that are as dangerous catching the ball as they are taking a hand off.
His 39 receptions last season were good enough for the 12th most for any running back in the country, and with the departure of Rose III (who had the fourth most with 51) coupled with a first year starter at quarterback, you can expect that number to go way up for a safe, effective target like Huntley.
The multi-talented junior is especially dangerous in the return game, ranking ninth in the nation last season in yards per kickoff return with 29.6 and capping off a stellar season on special teams with an electrifying 100 yard return for a touchdown in the Arizona Bowl that gave New Mexico State life 14 seconds after conceding an early lead to Utah State.
As special a talent as Huntley is, he, like Rose III before him, won't have to carry the load all by himself. Royce Caldwell, a senior receiver turned running back, returns to the team after missing last season with academic issues and will be able to step up into the role Huntley played last year.
"[Caldwell] is back now and he's done very well, so that gives us our two fastest players," Martin said of the backfield duo. "We also need to find a way to get both of these guys on the field at the same time. Maybe using one at the slot and one as a running back in certain issues, but those guys can be game changers."
It hasn't mattered how he gets the ball; in his limited touches, Jason Huntley has proven to have the potential to be one of the most spectacular playmakers in all of college football, leaving the post-LRIII New Mexico State offense in good hands.
About the Writer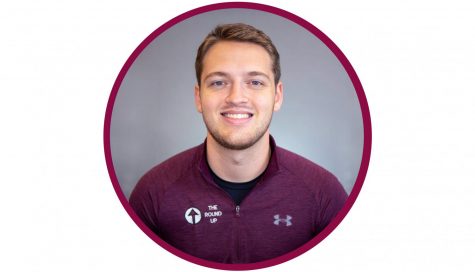 James Martin, Sports Editor
A Las Cruces native, James Martin enters his third year at The Round Up and first as assistant editor. The junior loves Minecraft and good vibes...