Casting for NMSU Theatre productions begins Saturday
Hang on for a minute...we're trying to find some more stories you might like.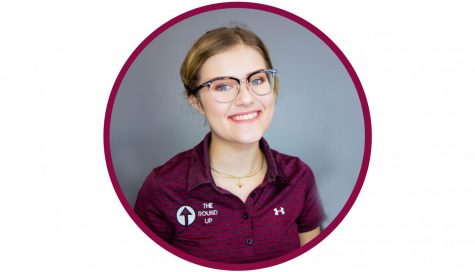 More stories from Jensen Stell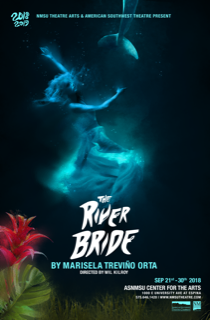 The American Southwest Theatre Company and NMSU Theatre Arts is preparing for four shows during this semester's performance season.
Upcoming auditions for both the play The River Bride and Inspecting Carol will take place this Saturday, August 18. Auditions are not limited to NMSU theatre students, meaning anyone in the Las Cruces area can audition.
The upcoming play, The River Bride, showcases two sisters living in an Amazonian fishing village who struggle to find their true happiness until a mysterious stranger comes along, changing both their lives forever.
Written by Marisela Treviño Orta, this tale combines Brazilian folklore with Brothers Grimm-like storytelling. Orta won the 2013 National Latino Playwrighting Award for this production, as well as six other writing awards. The runtime of this play will be 90 minutes, no intermission. The River Bride will have a cast of six people.
Evan Stanfield, a sophomore at NMSU, is no stranger to auditions.
Stanfield has performed in Broadway Today and Rent. He said that during his audition for Rent and The Odyssey, both directors for each play was present. The music director and two other judges were also there. He sang his song piece for Rent then recited his monologue for The Odyssey. To conclude his audition, he answered a few questions and filled out his audition sheet.
Stanfield said the audition process was "super easy." He said he "loves" the theater department at NMSU and that "everyone is welcoming and open." According to Stanfield, callbacks for his audition were the next day, and the cast list was up a week later. He said that the shows get prepared and go up at a very fast pace.
Wil Kilroy, Head of the Theatre Arts Department, will be directing The River Bride. This is Kilroy's fourth year at NMSU Theatre. He has directed other shows, like Rent, Legally Blonde, and You're In Town. Before NMSU, Kilroy taught at the University of Southern Maine, and has also acted in New York and Los Angeles.
Nick Check, sophomore and veteran actor at NMSU, said Kilroy "opened avenues" by casting him in Rent.
"Wil tends to hand the reigns over to the actors more often to try and let them naturally feel scenes out," Check said. Kilroy is known for his open-mindedness and the creative freedom he gives his actors when he directs, Check said. Kilroy also has a very good eye for visuals, making sure the show is just as good as it looks, he added.
The River Bride premieres on Friday, September 21st and runs through the weekend of September 30th. Tickets are available via phone (575-646-1420), online at ticketmaster.com, and in person at The Pan-American Center Ticket Office as well as The ASNMSU Center For The Arts Box Office an hour before showtime.
For those wanting to audition, sign-ups can be found at www.nmsutheatre.com.
Hang on for a minute...we're trying to find some more stories you might like.
About the Writer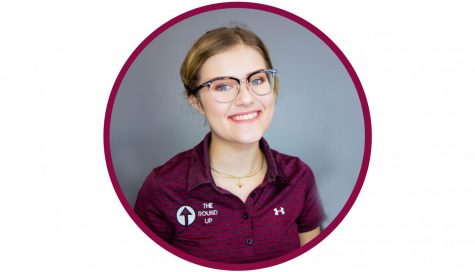 Jensen Stell, Staff Writer
Jensen Stell is a second-year staff writer for The Round Up. She began as a staff writer her freshman year at NMSU. She focuses her reporting on the arts...