Pistol Pete's 1888 Ale now available in cans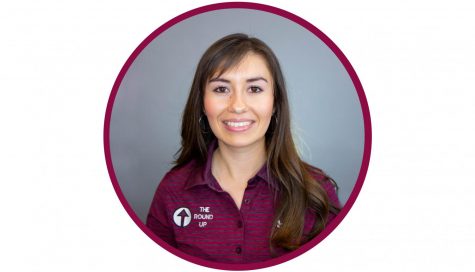 More stories from Leah Romero
Bosque Brewing Company is releasing new cans for the Pistol Pete's 1888 Ale Tuesday after a year-long wait.
New Mexico State University and Bosque Brewing Co. partnered last August to release the Pistol Pete's 1888 Ale.
Today, there will be a release party at the Bosque Brewing Public House at 4 p.m. to celebrate the new cans.
Crimson and silver in color and featuring the NMSU fight song, the cans were created by Randle Dominguez, Graphic Designer for the NMSU Athletic Department.
Gabe Jensen, Managing Director of Bosque Brewing Co., said the beer has been on draft at the Bosque Brewing Public House and other restaurants and bars in Las Cruces this past year. He said sales from these establishments have been considerable. The beer has also been available at establishments in cities across New Mexico including Albuquerque, Farmington, Los Alamos and Santa Fe.
The University of New Mexico, in conjunction with Kelly's Brew Pub in Albuquerque, released their own Lobo Red beer around the same time as NMSU last year. However, Samantha Barela, General Manager of Kelly's, said the beer is no longer available for purchase and is not being distributed. She said the project with UNM was short term, but the beer was one of their most popular on draft while it was available.
Cans of Pistol Pete's 1888 Ale are now available at Toucan Market, Pic Quik, Celebrate and other smaller locations in Las Cruces. They will be distributed to businesses in cities where it is on draft as well.
Jensen said it took a year for the cans to be released because the company was also opening a new location in Bernalillo. That location took longer than expected to open, and they did not have the capacity to distribute the NMSU beer in cans without it. The establishment opened on July 30.
"Since we opened our Bernalillo location, at that location it is at, I think it's our third best seller," Jensen said.
The partnership between the brewing company and NMSU involves Bosque paying royalties to the University for use of the Pistol Pete trademark, which they licensed. The money is then put towards the university's athletic department.
"I believe the goal with canning Pistol Pete's 1888 ale is two-fold," DJ Downs, Assistant Athletic Director for NMSU, said. "From a marketing perspective, New Mexico State and Bosque Brewing Company have teamed up to create a product that available in over 1,000 points of sale across the state of New Mexico. It also allows New Mexico State an opportunity to get a unique product in front of our fans and alumni across the state."
Jensen said he thought the financial partnership was second to what the two entities could do.
"The financial aspect of it is nice for the school, but I think there's more. I think the co-branding and the marketing we can do together is really the bigger sell to both of us," Jensen said.