Greek Life: The pros and cons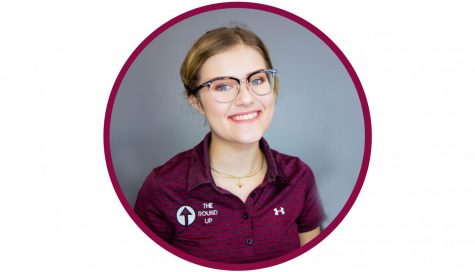 More stories from Jensen Stell
New Mexico State University's Greek Life recruitment and rush for the upcoming year starts this week. With several options to choose from, it can be overwhelming weighing the pros and the cons.
There are five sororities and ten fraternities on NMSU's campus, making 15 chapters in total. Each chapter is unique. They all have different philanthropic work they participate in, as well as different values and characteristics.
Greek life is one of the most sought-after social aspects of college life. By being a member of a fraternity or sorority, you gain friends and activities to help keep yourself busy and involved.
Mario Martinez said he chose to pledge Sigma Chi last fall because of their inviting nature and the diversity of the group.
"I was a very involved person in my (high) school…so I decided to join a fraternity in order to keep involved," Martinez said.
Sigma Chi works with the Huntsman Cancer Institute. All of the money raised through them goes to cancer research.
Mackenzie Aragon of Delta Gamma said she came from a family of Greek Life participants.
"All of my family has been involved in Greek life, so I've seen the benefits it's brought to people and all the opportunities it's lead to," Aragon said.
Delta Gamma's philanthropy is very hands on, and is called Service For Sight. The NMSU chapter works with the New Mexico School for The Blind and Visually Impaired and helps them put together their Halloween carnival and prom.
According to members of fraternities and sororities at NMSU, being involved in Greek life can open many doors in a student's life. For example, career opportunities, traveling and making lifelong friendships are all available to students through Greek life chapters on campus.
Freshman Henry Aaker said he wants to join Kappa Sigma because they are "all men of integrity."
"As someone who's played team sports all my life, it's good to have a group of guys as a support system," Aaker said.
Addyson Funchess, who plans on pledging with Chi Omega, said she decided to get involved in a sorority as opposed to another club or group on campus because of the diverse community.
"You don't need to have a certain interest or come from a certain background to be in a sorority," Funchess said.
While Greek life can be an incredible experience, it doesn't come without it's downside. Both Martinez and Aragon agree, that one of the biggest problems chapter members have to face is the public's perception of sororities and fraternities.
"Bad chapters at a different university can be doing something bad, and everybody get's blamed for it," Martinez said.
There are also significant financial and time commitments surrounding Greek life. The money could become an issue for some, however, the money being paid by members of each chapter goes towards maintaining the chapter and supporting travel efforts.
Greek life is one of the biggest organizations on NMSU's campus, and it's highly encouraged by its members to at least consider becoming a part of.