Helpful tips to success for NMSU freshmen
Hang on for a minute...we're trying to find some more stories you might like.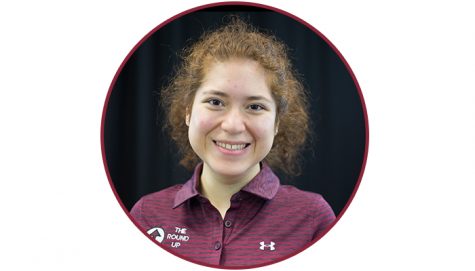 More stories from Lauren Roman
With nearly 2,300 freshmen on campus at New Mexico State University this fall, many upperclassmen have advice for the new students discovering the college realm.
At Hardman and Jacobs Undergraduate Learning Center, the Student Success Center has advisors available to help students perform well in their classes and familiarize themselves with the resources necessary to succeed.
Associate Director, Michelle Saenz-Adames, Ph.D, part of the Student Affairs and Enrollment Management at the Student Success Center offered some tips for students, and freshmen, in particular, to take advantage of during this semester and the ones to come.
"The biggest advice we give here at the Student Success Center is to seek support from us early on," Saenz-Adames said. "A lot of students tend to fall behind towards the second, third, or fourth week. We hope they can think about how we can support them, so they can create a time management plan and still have their social outings, but focus on the academics, as well."
Saenz-Adames also went on to explain how to create a time management plan and its importance. For students, it will be easy to create a plan with the assistance that is offered at the Student Success Center.
"First, we encourage students to schedule an appointment with us here [Student Success Center]," Dr. Saenz-Adames said. "Then, we sit down with students to help support them based on their personal needs. A lot of times, we'll create an Academic Success Plan, so we can continually meet with students, establish goals, and see what it is the student is wanting to work towards for the semester."
Another problem students encounter during their college career is the discipline to study. This can disrupt their ability to succeed with the mid-term and final exams that occur every semester.
"What we find with Freshmen is that for many of them, they're not familiar with mid-terms. For others, their professors may call it another exam, but it still falls into the range of midterms," explained Saenz-Adames. "But we do know that when students try to cram for an exam, they have a harder time getting that information to last longer."
Much like her suggestion for making a time management plan, Saenz-Adames advised that "students come in and see [the Student Success Center] so they can help create a plan for studying, rather than study, but not grasp the information."
To summarize her overall advice for students this year, Saenz-Adames said, "Get organized, create a time management plan early on, and seek the support that's available."
Some Upperclassmen also offered their advice for Freshmen and students who wish to succeed at NMSU.
Recent graduate Monica Alvarado, who studied Psychology at NMSU gave her advice for new college students.
"Don't take early morning classes because you're definitely not going to show up, even if you think you are, and keep a planner. They really help," Alvarado said.
Alvarado also went on to provide good study habits.
"Don't feel pressured to study in groups," Alvarado said. "Some people are just really good at studying alone."
Upperclassmen, Camille Garza, a Senior studying English, also offered her advice for incoming freshmen.
"Get advised," Garza said. "I am returning back from hiatus but self-advised myself and ended up missing a class a couple of years ago. So, it's really important to go to an advisor and get the necessary information you need so you can graduate when you want to."
Garza said she changed her major five times, but does not advise against it because "students change their major to find out what they really like."
Students can expect to find additional help from the Student Success Center through their upcoming workshops: College Survival: Kickoff Your Path to Student Success and How Much Will College Cost?

Hang on for a minute...we're trying to find some more stories you might like.
About the Writer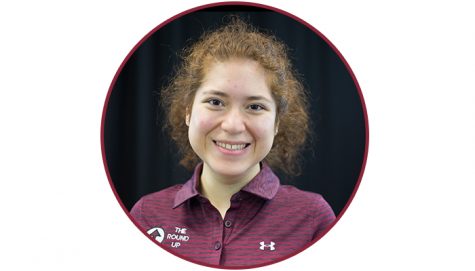 Lauren Roman, Staff Writer
Lauren Roman is a sophomore at NMSU, currently working towards a bachelor's degree in Creative Media. She was born and raised in Las Cruces, New Mexico...