The Spirit versus the Spreadsheet: NMSU terminates long-time employee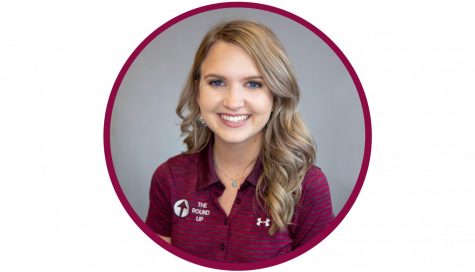 More stories from Ch'ree Essary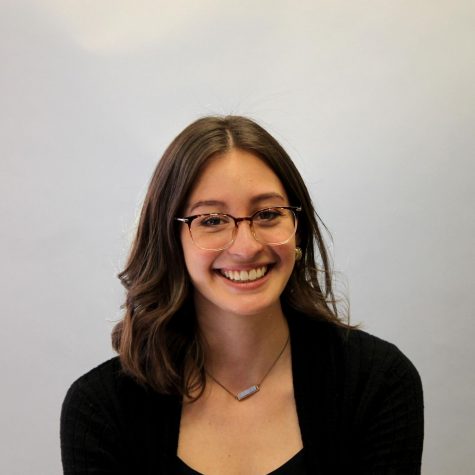 More stories from Alanna Herrera
Bernadette Montoya's office floor was strewn with files, folders and office supplies. Her walls were in the process of becoming bare, a few Aggie flags still hanging from tacks.
Montoya, former Vice President of Student Affairs and Enrollment Management (SAEM), kicked off the fall semester with a freshmen enrollment boost of 11 percent. It was a feat to be celebrated, accomplished through hours of overtime, teamwork and state and country-wide treks to influence prospective New Mexico State University students.
Yet, the euphoria of success was short-lived.
After a restructural convocation hosted by NMSU President John Floros and Chancellor Dan Arvizu, Montoya was notified that her position had been eliminated. Montoya received no explanation, but was given roughly three weeks to purge her office of personal belongings.
"I was in shock. I didn't know how to feel, I don't even remember driving home that day," Montoya said. "Admittedly, I'm feeling some anger. There's got to be a blessing somewhere, and I'm still just trying to figure that out."
Renay Scott, current President of Dona Ana Community College, was named Montoya's successor under the title of Vice President of Student Success. Scott's position will serve above the Dean of Students to manage student recruitment and retention, financial aid, campus life, scholarships and career and health services.
Montoya said she believes she would have been more than willing and able to maintain the title of Vice President of SAEM and would have enjoyed taking the reigns of new tasks.
"Essentially, (the new position) is my position," Montoya said. "They've changed the title, added a few other units —as you saw at the forum or have read in the paper— units that I would have gladly taken leadership on."
Montoya's driving purpose of her career has always been the student, she said.
"I would simply hope, and I have no doubt to think this would be true, that they (the future administration) would remember that we're here to serve the student and to help the student. I like to call it 'the spirit versus the spreadsheet,'" Montoya said. "I get that there's a bottom line; I get that the institution needs money to survive; I get that we need revenue. I get that. I also get that there's spirit. We're affecting people's lives."
August 31 is Montoya's last day in office, but has agreed to help Scott transition into her new position until her retirement date on Nov. 1.
"I'm 52 years old. People are saying that's too young to retire, and I agree," Montoya said.
Few wall adornments remain in her office. Most prevalent is a hand-decorated Native American patterned frame enclosing a poem entitled, "The Student Is…"
"The student is: the most important person on the campus, without them there would be no need for the institution. Not a cold enrollment statistic, but a flesh and blood human being with feelings and emotions like our own. Not someone to be tolerated so that we can do our thing, they are our thing.
"Not dependent on us, rather we are dependent on them. Not an interruption of our work but the purpose of it. We are not doing them a favor by serving them, they are doing us a favor by giving us the opportunity to do so," Montoya read aloud.
Montoya said the last few weeks have brought inordinate support from colleagues and students.
"The emails, the calls, the texts, the visits I have received, it's just been overwhelming," Montoya said.
Having spent the last 18 years of her 28-year marriage living nearly 280 miles from her husband, who resides in Grants, Montoya has spent nearly her entire adult life working on her career at NMSU.
Montoya said she largely supports NMSU's community college system because that is where she started.
"When I was in high school, I was told I was not college material," Montoya dolefully said. "I have a 14 ACT (score) because the day we were all marched in the cafeteria to take the ACT… I was told 'you don't have to worry about it because you're not going to college anyway.'"
Montoya's dream was to become an educator, however, a profession that required a college degree. She attended NMSU-Grants and received an associate's degree, then transferred to the Las Cruces campus for her bachelor and graduate degree. Montoya eventually earned her doctorate degree from the University of New Mexico.
On the wall, next to her "The Student Is…" poem, all of her degrees hung, her Associate of Arts degree from the Grants campus hung proudly next to her doctorate degree.
"I am as proud of that associate's degree as I am my doctorate because that community college helped me realize that I could do it, and it was all about what I put into it, and I wasn't going to let anyone tell me I couldn't do it," Montoya said.
Montoya has been an employee of NMSU for nearly 27 years, impacting students and employees alike—knowing and utilizing her position as a leader.
"Many years ago, when I started my leadership work that I do, I wrote a mission statement, and it says: 'To live my life in an abundance of peace, joy and happiness and to leave strong shoulders on which others to stand,'" Montoya said.
View Comments (8)
About the Contributors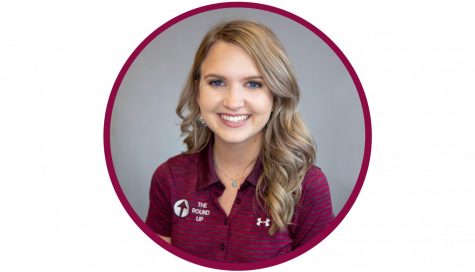 Ch'ree Essary, Managing Editor
Ch'Ree Essary, entering her third year at The Round Up, currently serves as the publication's Managing Editor. The Eastern New Mexico native is a senior...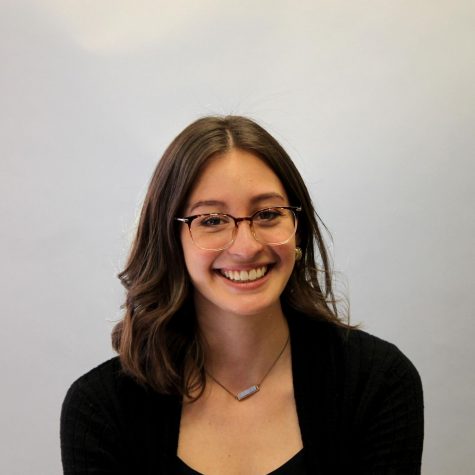 Alanna Herrera, Editor in Chief
Alanna Herrera is entering her fourth year at The Round Up, taking on her second year as Editor-in-Chief. She is a senior with a passion for storytelling...