Nationally renowned artist visits NMSU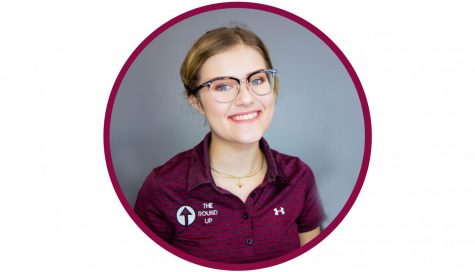 More stories from Jensen Stell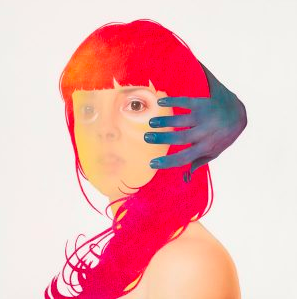 Artist Jenny Morgan's work is being displayed for the first time in New Mexico at the New Mexico State University Art Gallery in an exhibit entitled Jenny Morgan: A HIGHER GROUND. The exhibit is open Tuesday through Saturday, from 10 a.m. to 4 p.m. through Sept. 21. with free admission.
The exhibit is divided into six different collections and will be open Tuesday through Saturday, from 10 a.m. to 4 p.m. through Sept. 21. with free admission.
Almost all of the pieces displayed are portraits, either of Morgan herself or others. There are 28 oil paintings, two prints and one video. However, these are not just any standard portraits.
Born and raised in Salt Lake City, Utah, Morgan has been painting since she was 15. Inspired by Salvador Dali and Francis Bacon, she began painting portraits with oil on canvas. She has always done self-portraits evolving from busts with her eyes closed, into the full frontal, otherworldly pieces we see today.
"I really just wanted to work with people who I knew and had an emotional investment in," Morgan said at her lecture Aug. 30. With roughly 120 attendees, she spoke about everything from the people she's painted to the process behind her art.
Morgan said she begins by photographing her model, whoever that may be. She then uses the photograph as a reference piece and reinterprets it on the canvas.
"The emotional implications that are opened up when you can allow paint to speak for itself," is what her process demonstrates. Morgan said she layers paints, and sands the top colors away where she wishes, or simply leaves space open. Doing so reveals the aura-like essence of her eye-catching work.
"I didn't know anything about their history, and I was kind of using them in this way," Morgan said about painting people she didn't know. The portrait is an intimate, emotional, and sacred act for her.
"Blending realism and abstraction" is how Morgan's work is described in the exhibit. Her use of color and all the steps she takes to perfect her pieces allows her to "(form) a visual map to navigate how the body occupies space outside of the skin."
Currently residing and working in Brooklyn, N.Y., Morgan's work has been displayed in N.Y., Colo., Utah, Ind., Fla., England and Sweden. Her work has also been featured in the Smithsonian National Portrait Gallery.
Most of the pieces displayed in A HIGHER GROUND are owned by a vascular radiologist and art collector, Dr. Wayne F. Yakes. Dr. Yakes will be speaking in a lecture on collecting art and the collector's role in the visual art world on Saturday, Sept. 8 at 1 p.m.
About the Writer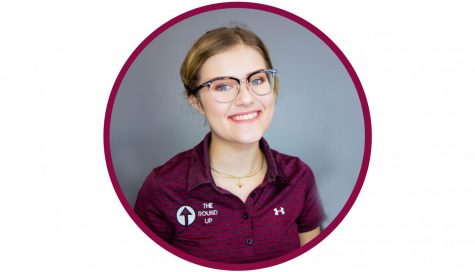 Jensen Stell, Staff Writer
Jensen Stell is a second-year staff writer for The Round Up. She began as a staff writer her freshman year at NMSU. She focuses her reporting on the arts...