NMSU looks to be proactive in preventing on-campus sexual assaults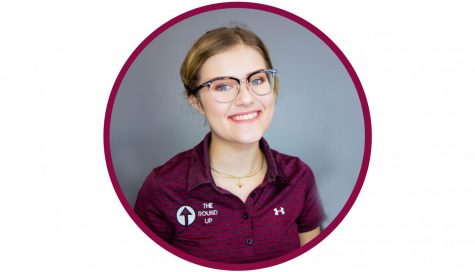 More stories from Jensen Stell
Sexual assault on college campuses has been a hot-button topic across the country and as universities continue to see their sexual assault cases rise, New Mexico State University is trying to prevent those incidents from happening on its campus.
In surveys done in years past, five percent of New Mexico State University students say they have been victims of sexual assault, and two percent say that they have committed sexual assault.
"It's encouraging people to be strong and to come forward," NMSU Police Chief Andrew Bowen said of the #MeToo movement.
While any person of any age is at some risk of sexual assault, college aged students are at a higher risk of sexual assault than any other age group. Males aged 18-24 are 78 percent more likely than non-students of the same age to experience sexual assault. Whereas females of the same age group are 20 percent less likely than non-students to become a victim of sexual assault.
From 2010-2018, NMSU Police Department records state that there have been 16 reported rapes, and two arrests made on rape charges. There have also been 32 unspecified harassment cases on campus.
#MeToo is a viral movement that came into play in October of 2017. Around that time, Bowen says that there was a spike in reported sexual assaults.
In his 17 years on the force, Bowen said that he has had to handle a fair amount of sexual assault cases but nothing he would consider a "large amount of cases" on campus. However, the police are still concerned with the number of cases that do go unreported.
Why does this crime have such a low report rate?
There are a number of reasons as to why one wouldn't come forward and report. From fear of not being believed, to being embarrassed, to not wanting to have to go through the lengthy legal process of pressing charges.
Since sexual assault is such an intimate crime, some cases don't provide enough evidence to even take any sort of legal action.
"I want you to tell the person next to you about your last (consensual) sexual encounter. Tell us in detail. Tell us who it was with, tell us what you were wearing, and tell us how long it lasted," said Tiffany Tyson, a health education specialist who works with NMSU's on-campus group WAVE (Wellness, Alcohol, and Violence Education).
College students are advised to use the buddy system and by-stander intervention. By-stander intervention is where one person steps in when they see what could potentially be a dangerous situation.
If NMSU students know someone that has been a victim of sexual assault, they are encouraged to call a doctor or a counselor at the Aggie Health and Wellness Center (575) 646-1512, the Office of Institutional Equity (575) 646-3635 or La Piñon Sexual Assault Recovery Services (575) 526-3437.
About the Writer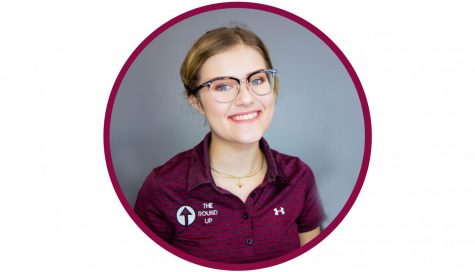 Jensen Stell, Staff Writer
Jensen Stell is a second-year staff writer for The Round Up. She began as a staff writer her freshman year at NMSU. She focuses her reporting on the arts...