NMSU professor develops projects during six-month venture in Europe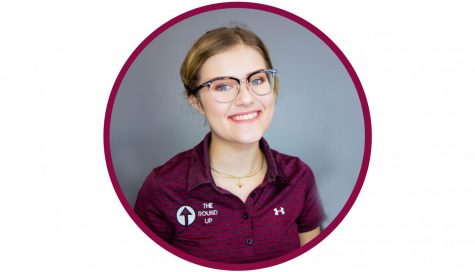 More stories from Jensen Stell
New Mexico State University sculpting professor and Fulbright Scholar, Rachel Stevens, spent six months in Lviv, Ukraine.
There, she furthered her knowledge about the nearly extinct Jewish culture of Ukraine as well as herself.
Stevens has family members that hail from this portion of Europe and that inspired her to apply for the Fulbright Scholarship to Lviv.
Located in Western Ukraine, Lviv (pronounced la-veev) is roughly six hours away from the Polish border. Until 1939, Lviv had a Jewish population of more than 110,000, said Stevens at her lecture on September 20.
In the summer of 1941, the Union of Soviet Socialist Republics which occupied Lviv, fell under Nazi control.
Stevens said that over the course of this summer alone, more than 7,000 Jews were murdered.
After forcing the Jews of Lviv into ghettos, the Nazis slowly began funneling them into the Janowska Death Camp. Janowska is where many of Stevens' relatives were killed.
"During the Holocaust, a vast majority of these people were erased from the planet. It's as if they never existed," said Stevens.
Stevens and her husband, Jack Wright, arrived in Lviv on New Year's Day of this year, and stayed until June.
"Lviv is probably the most beautiful city that you've never heard of," Stevens said.
Amongst the Austro-Hungarian architecture and a Christmas that never seemed to end, Stevens and her husband began to delve into her family history. Finding the still-standing homes of her relatives and exploring Lviv's many landmarks.
Through these endeavors came three projects that Stevens focused most of her time in Ukraine on.
Project One is titled A Hundred Addresses. Borys Orach, a teacher and Jewish activist, created the guidebook Jewish Lviv: 100 Addresses. In this book, is a map that features 100 addresses of important buildings and markers of the past thriving Jewish community there.
"Jack, my husband, gets absolute credit for this project," Stevens said.
They scanned the map and began walking tours of Jewish Lviv. You can see the map and read more about this project here.
Project Two is Underworld: Survival In the Sewers of Lviv. Based off the story of Krystyna Chiger Keren and her family, who sought refuge in the sewers underneath the city for 14 months. With the help of three Polish sewer workers, the family was able to successfully hide from the Nazis.
Stevens took this story, and created a visualization wall of all the spots in Lviv in which the family had lived under, gained resources from, and survived in. There is also an above ground walking tour of said landmarks.
And finally, Project Three is what Stevens calls A Key To The City. After finding a key to one of the old synagogues of Lviv, 75 glass replicas of the key were made.
Representing the 75 years since the liquidation of the Janowska Death Camp, the keys were lit by LED lights and hung in a dark room.
After the artistic installation of the glass keys, they were gifted to many different people who had helped to revive and restore the Jewish culture in Ukraine.
Incredibly heartfelt and touching, Stevens' A Key To The City display was a huge success in Ukraine and helped immensely to educate and enlighten people of many cultures.
About the Writer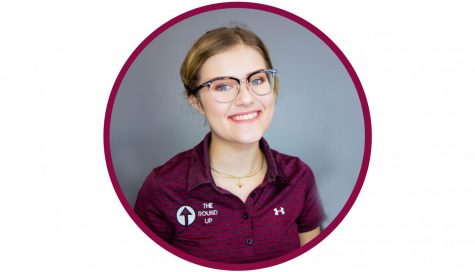 Jensen Stell, Staff Writer
Jensen Stell is a second-year staff writer for The Round Up. She began as a staff writer her freshman year at NMSU. She focuses her reporting on the arts...