NMSU Special Events brings experience but no revenue to the University
Hang on for a minute...we're trying to find some more stories you might like.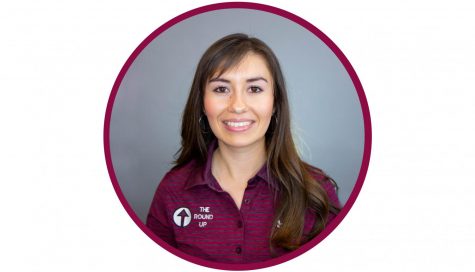 More stories from Leah Romero
The concerts hosted by New Mexico State University have countless benefits for the college, including providing many students with their first jobs and making sure events run smoothly. Despite this, the Special Events Department and Pan American Center often operate on a deficit.
Scott Breckner, director of Special Events, said NMSU hosts over 100 special events a year, from July to the following June. Events include countless concerts, World Wrestling Entertainment, Inc. (WWE) and sporting events.
"WWE comes almost every year," Breckner said. "We seem to have the market for country music, which just happens to be the country acts and those major agencies like Live Nation and AEG [Anschutz Entertainment Group] live and Messina Group."
All of these events require workers covering jobs such as custodial services, the ticket office, ushering and marketing. Breckner said the department employs 250 to 450 students per year.
"We're finding, specifically like this year, that probably 90 percent of the students that are now in our employment group, it is their first full time payed job," Breckner said. "So it's the first time they've been recruited, hired, trained, evaluated, perform, paid."
Breckner explained that the number of people working an event depends on the type of event and the consumer draw. He said $36,000 was spent on the student payroll for on call labor for the five Garth Brooks concerts last spring, compared to $6,000 for the NMSU versus Wyoming football game earlier this year.
"Getting students ready is part of our mission as an institution, of course," Breckner said. "Not only in an educational sense, but in a life, quality of life issue as it pertains to employment, and what they can expect, and how they can be evaluated, and so we do that."
Breckner said special events also spurs on the local economy by contributing to hotel revenue, employment and payroll taxes.
"It's an economic generator for the south, southern part of the state and Dona Ana County and the city of Las Cruces," Breckner said.
While the special events department provides positive experiences for the students they hire and the local community, the Special Events Department and Pan Am do not contribute revenue to the university.
Kim Huddleston, director of Auxiliary Business Support, said the department is allotted about $946,800 from student fees, $240,000 in rent from the athletic department and Auxiliary Services covers the remaining expenses if there is a shortfall.
"The revenues generated from concerts and other events go to support the Pan American Center and to pay for things such as utilities and staffing and maintenance," Huddleston said. "Traditionally it has not made any additional revenues, it's just made enough to cover expenses or actually they have operated at a loss for several years."
She said there has also been a decrease in funding from student fees because there has been a decrease in enrollment. Money from student fees has reach $1.1 million in the past.
Breckner said the department is working to diversify their concert bookings in the future because the El Paso area is their biggest competitor. They hope to book more major Hispanic acts.
Breckner said upcoming events at the Pan Am will include Old Dominion in October, Look Who's Dancing in November and a number of football, volleyball and soccer games.
Hang on for a minute...we're trying to find some more stories you might like.
About the Writer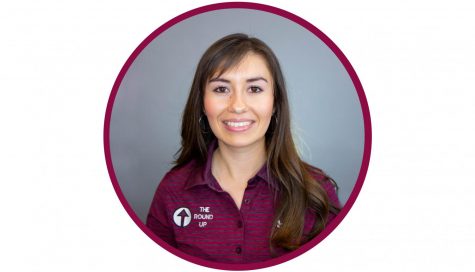 Leah Romero, News Editor
Leah Romero is a native Las Crucen entering her fourth year at NMSU where she is pursuing a bachelor's degree in Journalism and Media Studies along with...