The River Bride production wraps up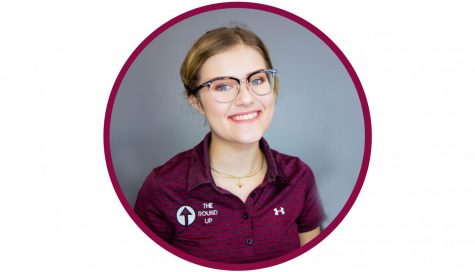 More stories from Jensen Stell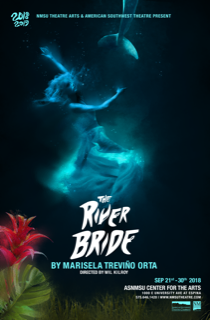 A play that has been rehearsing since late August at New Mexico State University, The River Bride, opened the weekend of September 21.
Written by award-winning author, Marisela Trevino Orta, The River Bride is a new story for the ages.
The play follows two sisters who live with their parents in a fishing village alongside the Amazon River. The younger of the two, Belmira, is preparing to get married to Duarte. Duarte is her older sister, Helena's, old flame.
When a mysterious, charming stranger emerges from the river one day, the sisters' lives are changed forever.
The River Bride has elements of Brazilian folklore, Brothers Grimm-like storytelling and fantasy-esque mysticism.
NMSU sophomore Daniel Romero plays Moises, the mystery man who's pulled from the river.
Romero said that working with NMSU Theater has been a fantastic experience for him.
Hailing from Albuquerque, Romero was heavily involved with his high school's theater department. Before acting at NMSU, Romero was an usher and worked in the light and sound booth for two other university productions.
Transitioning from an agriculture major to a theater major, this is Romero's first play that he has acted in at NMSU.
According to Romero, some challenges he has had to face with this show is the larger-than-life, magical nature of the production.
"My character is supposed to have a very charming, magical aura about him," Romero said.
With colorful lights, whimsical sound effects and an amazing tale, Romero's description of The River Bride hits the nail on the head.
While all the characters are unique in their own way, they also captivated the audience with their story-telling and charm.
The story is very original, and the script itself has yet to publish.
"It's just new art. It needs to be appreciated," Romero said.
Director Wil Kilroy stumbled upon the piece when viewing community theater in Pheonix, Arizona. Kilroy enjoyed the show so much, he wanted to perform it on NMSU's stage.
With a run-time of 85 minutes and a cast of six, the show is intimate and spell-binding.
Such a small cast can either make or break a show. Romero said that it was an advantage in this case. Without a huge cast to have to wrangle, Kilroy was able to work in depth with each actor. Working so closely together, the actors developed good chemistry and were able to work well together.
The River Bride captivated audience members of all ages. Bringing laughs and tears, The River Bride has an ending that you won't see coming.
About the Writer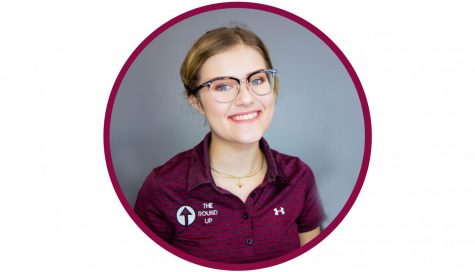 Jensen Stell, Staff Writer
Jensen Stell is a second-year staff writer for The Round Up. She began as a staff writer her freshman year at NMSU. She focuses her reporting on the arts...