New York City artist's exhibit comes to NMSU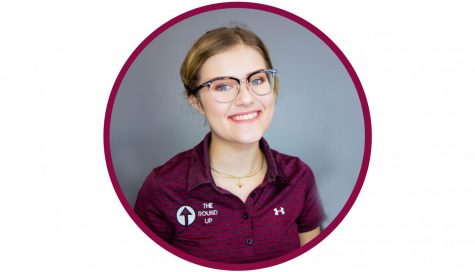 More stories from Jensen Stell
New York City artist Eric LoPresti's exhibit Superbloom opens Oct. 4 at the New Mexico State University Art Gallery.
Comprised of oil paintings, watercolors, digital Photoshop collages and video, Superbloom is bursting with color and life, while at the same time focusing on destruction and death.
Growing up near the Hanford Site, a Cold War era plutonium manufacturing plant, LoPresti has since used nuclear weapons as one of the main subjects in his work.
"My project is a finer way to talk about big issues in a different way, and there's no issue bigger than nuclear weapons," LoPresti said.
His paintings feature sprawling desert landscapes, mainly those where nuclear testing has been done, as well as plant life like flowers and cacti.
With the White Sands Missile Range less than 20 miles away from New Mexico State's campus, this part of the country is no stranger to the idea of nuclear testing.
In the history of the world, there have been over 2,000 nuclear weapons tests. Most of these tests occurred underground, since it's a more controlled environment, LoPresti said.
These tests created landscapes pocked with craters. Images like this are featured in his work.
Combining barren landscape and a pop of color is something LoPresti is familiar with. Color bricks and strips are inserted into paintings. Not only contrasting dull with bright and detail with simplicity, but also adding an element of the modern age to a classic medium.
Including pixel-like swatches of color to his paintings and digital mediums to his collection, LoPresti is able to create a highly stimulating and thought-provoking exhibit.
"As a painter, I'm trying to create a universe of images and colors and techniques… Where you, as a viewer, you can kind of build up this network of meaning," he said.
Also being featured in Superbloom, is a live Aikido performance.
As a part of the United States' occupation of Japan after World War II, all the dojos in the country were shut down. Since Japan was so aggressive during the war, the Americans saw this as a way of extinguishing the war mentality in the country.
Rather than becoming a dead art, the martial art of Aikido evolved from being described by its creator as a deadly martial art, to a harmonious one.
LoPresti said he has been practicing Aikido for the past 25 years and has included it as yet another medium on display in his exhibit.
There will be a live Aikido performance in the University Art Gallery on Saturday, Oct. 6 at 1 p.m.
Brimming with color and landscape, annihilation and rebirth, LoPresti's work addresses such topics in a whole new way. Addressing the issue of nuclear weapons and the threat of cataclysmic destruction while also reflecting on the natural world and its essence makes Superbloom incredibly stimulating and refreshing.
Superbloom opens Thursday, Oct. 4 in the University Art Gallery. Hours are Tuesday through Saturday from 10 a.m. to 4 p.m. The exhibit will be open and free to the public until Jan. 5, 2019.
Leave a Comment
About the Contributor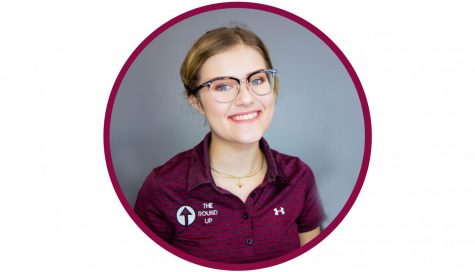 Jensen Stell, Staff Writer
Jensen Stell is a second-year staff writer for The Round Up. She began as a staff writer her freshman year at NMSU. She focuses her reporting on the arts...