Art project pastes students on campus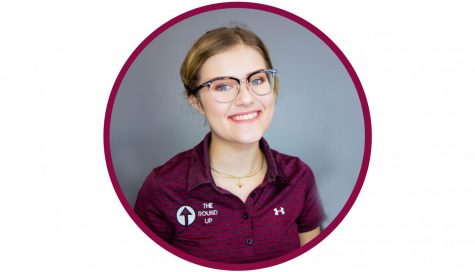 More stories from Jensen Stell
Main campus at New Mexico State University is now plastered with student portraits after a visit from the Inside Out Project Oct. 2.
French artist JR began IOP in the spring of 2011 after he won the TED Prize at a TED Conference hosted in California.
"I believe my work is about connecting people," JR said in a video created by Great Big Story on the IOP website.
The project is very simple. Travel across the world, take 3-by-4-foot black and white portraits of community members in support of a cause, and paste them onto buildings and walls.
The project has two large trucks with camera decals that travel the United States. Inside, there's a photo booth where participants sit down and have their picture taken. Shortly after, a huge, black and white face portrait is printed out through a slot in the side of the truck.
"I love the idea of using photography to promote change," JR said. "Having been to over 30 cities in the US, it's an innovative and effective way of bringing the project to the people.
"I started thinking, 'Why don't I take myself out of the equation and let them do it?" Demand for the project was high, and by creating a mobile photo booth, JR put the power of photography into the people's hands, he said.
"A collage of the community" is how Spencer Shea, one of the IOP team members that helped with the NMSU project, described the finished project.
Student body president, Emerson Morrow, reached out to Inside Out. Working with the University Architect and other staff, Morrow was able to place one of IOP's trucks outside of Branson Library.
"This really matches well with our goals," Morrow said. Since Inside Out is based around community involvement, ASNMSU saw the project as a perfect opportunity to get students registered to vote, he said.
Not only did students have the chance to register at the IOP truck, but getting to see pictures printed out the side like a massive Polaroid encourages people to become involved.
Morrow said that the pictures will be pasted on Branson Library, potentially until the next rainfall.
"The posters come off with water. So once it starts to peel off, we'll probably just wash it all off," Morrow said.
The Inside Out Project has printed over 300,000 portraits in over 130 countries. With such a fresh, new and fun way of getting communities involved, it's no wonder the numbers are so high.
"Art is not supposed to change the world, but art can change the way we see the world." Said JR. To learn more about the Inside Out Project and its impact, visit http://www.insideoutproject.net/en .
About the Writer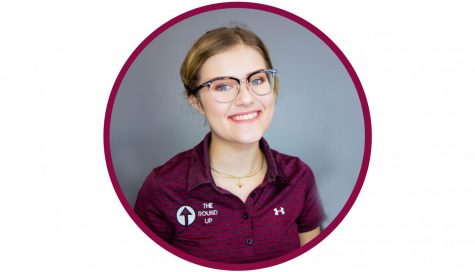 Jensen Stell, Staff Writer
Jensen Stell is a second-year staff writer for The Round Up. She began as a staff writer her freshman year at NMSU. She focuses her reporting on the arts...