NMSU freshmen suffer housing overflow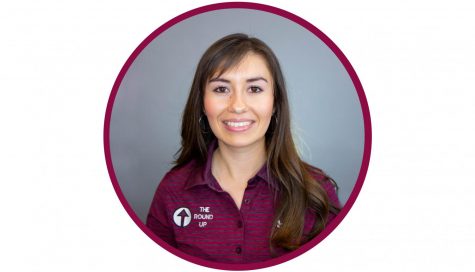 More stories from Leah Romero
New Mexico State University had an overbooking of first-year freshmen for on-campus housing this semester, requiring 73 students to reside in Cervantes Village, normally reserved for upperclassmen.
This academic year is the second that has required incoming first-year freshmen to live on campus unless they have an exemption. There was an increase in the number of first-year enrollments, leading to an overbooking of the first-year residence halls.
Garcia, Rhodes-Garrett-Hamiel and Pinon Halls are the freshmen dorms on campus. The residence hall currently under construction will also be used for first-year students starting August 2019.
Ophelia Watkins, interim executive director of Housing and Residential Life, said there are currently 2,266 first-year students enrolled at NMSU. She said of that number, 1,457 students are living on campus, but there are only 1,384 beds in freshmen residence halls. The 73 extra students were moved to Cervantes Village into two bedroom and four bedroom units that would normally not have been used.
During the move-in weekend last August, there were more than 73 first-year students. As the semester went on, some students moved or left the university.
"Over those three days we actually had 90 more students, but since then there's been some movement," Watkins said. "We've had students who have disenrolled for various reasons and left the campus, and so as we've had vacancies, then we've relocated students from south."
Marissa Amato, a first-year freshman at NMSU, said she was one of the students involved in the overflow.
"At the time, I didn't really care about having to live in Cervantes and I was kind of excited about getting to live in an apartment where I'd have my own bedroom, kitchen, and living room," Amato said. "However, once the school year started, I felt left out of all the activities the freshmen did at their residence halls."
Amato said she was moved to Garcia Hall about a month ago and enjoys that residence hall more. She said her greatest complaint about Cervantes Village was the distance it was from the rest of campus. She said many freshmen do not have cars and the walk back and forth is frustrating.
Renay Scott, vice president of Student Success at NMSU, said the overflow was a "good-news story in some respects."
"The scholarship program has been successful," Scott said. "It's brought us great and wonderful students and I think the value of an education here sold itself."
Watkins said she anticipates the requirement to live on campus to continue. She said it was implemented because there are studies that show students who live on campus, specifically during their first year, are more likely to continue their education.
Watkins said a number of students move off-campus during the spring semester, so there should be enough beds for first-year students to live in the typical freshmen dorms. She said the new residence hall will add more beds for freshmen. Overflow is not expected to be an issue next August if the rate of enrollment stays the same.
"If our freshmen class numbers increase over and above their capacity, then we will have overflow," Watkins said. "At this point, if our freshmen class increases by the same percentage that it increased this year, we should be OK. Time will tell."
About the Writer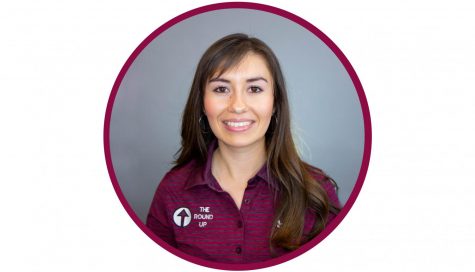 Leah Romero, News Editor
Leah Romero is a native Las Crucen entering her fourth year at NMSU where she is pursuing a bachelor's degree in Journalism and Media Studies along with...