Kavanaugh hearing spurs discussion of sexual assault at New Mexico State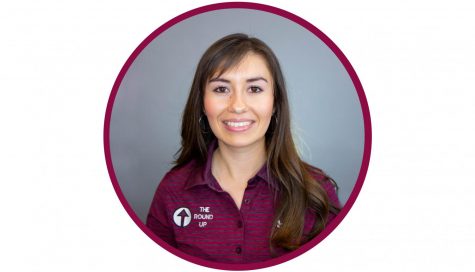 More stories from Leah Romero
The hearings of Judge Brett Kavanaugh and Christine Blasey Ford over sexual assault allegations have spurred on a national conversation about sexual assault. New Mexico State University students hope it will encourage others on campus to become more aware of the issue at a local level.
Kavanaugh and Blasey Ford each testified in front of the United States Senate Committee on the Judiciary on Sept. 27, in response to Blasey Ford's allegation Kavanaugh sexually assaulted her when they were both in high school.
NMSU students Ever Vidana and Dante Archibeque watched portions of the Sept. 27 hearings. Both had mixed reactions to the testimonies, but agreed there were distinct differences in Kavanaugh and Blasey Ford's time in front of the Senate Committee.
Vidana said he thought it was important that the presumption of innocence was not changed. He said the hearings show that students should be careful with everything they do and men should always carry themselves "with grace and integrity."
Archibeque said the issue of sexual assault impacts everyone, but he did not think everyone on NMSU's campus is aware of it. He said young people are not educated and that is why voter turnout for young people is often low.
Renay Scott, vice president of Student Success at NMSU, said she thinks the hearings as well as the Me Too movement and other national cases are empowering sexual assault victims to speak out. She said NMSU also has an awareness campaign to educate the campus community.
Scott explained it works to help students understand what assault is and how to respond as a bystander as well as making students aware of the tools available to them.
There have been three sexual assaults reported in the last few weeks on the NMSU campus, resulting in Timely Warning emails sent out campus wide. Scott said one case had occurred a few months ago and the other two were reported by third parties. A fourth assault is said to have occurred Oct. 6, according to a Timely Warning email sent out Oct. 16.
"I think individuals watching the current national conversation are beginning to become aware of the fact that they might not have been the only ones that had experienced something that could be considered sexual assault," Scott said. "And so I think on one hand it potentially can empower them to speak with someone, whether it's law enforcement or in a counseling situation or a supportive, you know if you will, friendship, family situation. Hopefully it gets them to feel that they can be heard and believed."
Amanda Carreras, campus advocate for La Pinon Sexual Assault Recovery Services in Las Cruces, said she has worked with 11 cases of sexual assault involving an NMSU student reported to La Pinon between Aug. 7 and Oct. 3. The 11 cases involve new cases as well as victims returning for services. She said her cases have almost doubled in number since she took the job about two years ago.
"We can't really tell if it was because there's more outreach being done on my part since taking this position," Carreras said. "Whether or not things that were going on in the media now have people on campus, like different organizations and departments, willing to work with us now, so there's more collaboration because of what's going on."
Carreras has an office on campus in O'Donnell Hall in room 243 and works with people on each local NMSU campus. Carreras said La Pinon has the only local 24/7 sexual assault hotline which can be reached at 1 (575) 526-3437.
Ellyssia Forbes, an NMSU student, along with Vidana and Archibeque, agreed the hearings and the Me Too movement had encouraged more conversations about sexual assault.
"I hope we as students will become increasingly aware of the evolving social standards around us and our own sense of appropriateness," Forbes said. "I also hope that students realize that we are at a crucial point in our lives where we are setting the foundations of our future."
About the Writer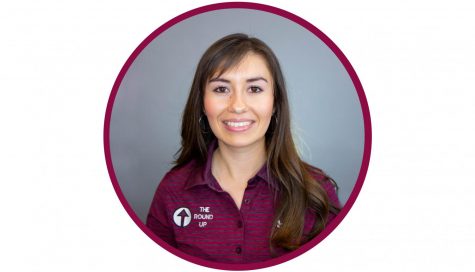 Leah Romero, News Editor
Leah Romero is a native Las Crucen entering her fourth year at NMSU where she is pursuing a bachelor's degree in Journalism and Media Studies along with...